Brain Appears to Be a 'Task Machine,' Researchers Say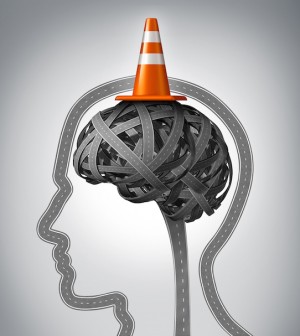 THURSDAY, Feb. 17The area of the brain responsible for visual reading doesn't actually require vision, a finding that suggests the brain is a "task machine" instead of a "sensory machine," according to researchers.
Using functional MRI brain scans, the researchers measured neural activity in eight blind people while they read Braille. The participants, who had been blind since birth, showed activity in the exact same part of the brain (visual word form area — VWFA) that's activated when sighted people read.
The study appears online Feb. 17 in the journal Current Biology.
The findings challenge the conventional theory that the brain is divided into regions that are specialized for processing information arriving via one sense or another, said the study authors.
"The brain is not a sensory machine, although it often looks like one; it is a task machine," Amir Amedi of the Hebrew University of Jerusalem, said in a journal news release. "A brain area can fulfill a unique function, in this case reading, regardless of what form the sensory input takes."
He noted that reading is a recent invention (about 5,400 years old) and Braille has been in use for less than 200 years.
"That's not enough time for evolution to have shaped a brain module dedicated to reading," Amedi said.
More information
The American Foundation for the Blind has more about Braille.
Source: HealthDay
​