Hurricane Readiness Tips for Pregnant Women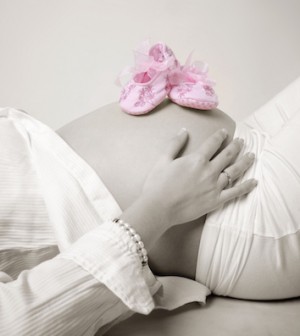 MONDAY, June 10Hurricane season is here, and pregnant women need to take extra precautions to ensure their health and safety during a storm, an expert says.
Pregnant women who are close to their delivery date and those with high-risk pregnancies need to let their health care provider know where they will be during a hurricane. They should also ask their health care provider if it's safe for them to leave before a storm strikes, said Dr. Alfred Robichaux, chairman of obstetrics and gynecology at the Ochsner Medical Center in New Orleans.
Here are some other tips:
Plan an alternate birth location in case of evacuation or problems with road travel.
Have phone numbers and locations for local obstetricians and midwives in case you cannot reach your regular health care provider during evacuation.
Women in late pregnancy who are evacuating should bring a copy of their prenatal care record and immunizations, as well as their birth bag. They should also bring a two weeks' supply of any medications, including prenatal vitamins and prescriptions.
Pregnant women who go to an evacuation center should immediately notify officials and get information about the location of hospitals in the area.
Do everything you can to reduce stress, which is a major factor in preterm labor. By planning and preparing early, you can help reduce stress levels.
Create a family communication plan so everyone knows what needs to be done before and during evacuation.
Floodwaters after a storm may be polluted with infectious agents and toxic chemicals, which can harm both mother and baby. "If you are in a flood-prone area, it's probably a good idea to again fall back on your plan and evacuate so you avoid being put in that situation," Robichaux said in a medical center news release.
Robichaux also offered advice for new mothers, including creating a hurricane food kit for the entire family that can be used either at home or during a car ride to a safer location.
"Make sure mom has enough high-protein snacks and clean water to drink to prevent dehydration," Robichaux said.
He said breast milk is the sole source of recommended nutrition for babies less than 6 months old, and new mothers should pack a hand- or battery-operated pump and clean storage bottles or bags, and have a method of freezing or cold storage for pumped breast milk.
More information
The U.S. Centers for Disease Control and Prevention has more about hurricane readiness.
Are You Living with Psoriasis?
A growing knowledge of the skin disease called psoriasis is leading to greater treatment choices, including personalized therapies, the U.S. Food and Drug Administration reports.
Psoriasis is an immune system disorder that causes overproduction of skin cells, resulting in scaling, pain, swelling, redness and heat. The condition affects about 7.5 million Americans.
"As we better understand the disease, researchers know more about what specific factors to target in order to develop effective treatments," FDA dermatologist Dr. Melinda McCord said in an agency news release.
There is no cure for psoriasis, so the main goals of treatments are to stop skin cell overproduction and reduce inflammation. Current therapies include medicines applied to the skin (topical), light treatment (phototherapy), or drugs taken by mouth or given by injection.
Doctors used to take a step-by-step approach, starting patients with mild to moderate psoriasis on topical therapy. If that was ineffective, doctors moved on to phototherapy or drug treatment.
​