Vaccine May Prevent TB in People With HIV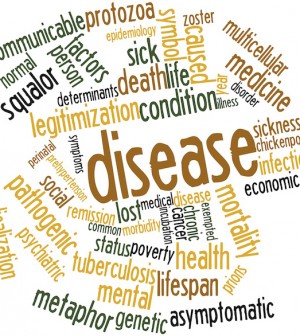 TUESDAY, Feb. 9A new vaccine prevents tuberculosis in people with HIV, a new study shows.
Phase III trials of 2,000 HIV-infected people in Tanzania found that the mycobacterium vaccae (MV) vaccine reduced the rate of definite tuberculosis (TB) by 39 percent. The findings have been published online in the journal AIDS.
TB is the most common cause of death among people in developing countries who have HIV/AIDS, and the results of the clinical trials are a "significant milestone," according to principal investigator Dr. Ford von Reyn, director of the DarDar International Programs for the infectious disease and international health section at Dartmouth Medical School, in Hanover, N.H.
"Since development of a new vaccine against tuberculosis is a major international health priority, especially for patients with HIV infection, we and our Tanzanian collaborators are very encouraged by the results," von Reyn said in a news release from the journal's publisher.
The next step, he said, involves improving manufacturing methods so that sufficient quantities of the MV vaccine can be produced for further studies and possible use in patients.
Because people newly infected with HIV risk contracting TB almost immediately, the researchers said, it's important that they get the MV vaccine before they begin taking antiretroviral drugs to fight the HIV infection.
More information
The American Lung Association has more about TB.
Source: HealthDay
​