U.S. Swine Flu Cases Chart Sharp Decline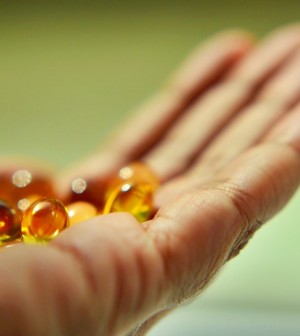 MONDAY, Nov. 30 (HealthDay News) — U.S. health officials said Monday that H1N1 swine flu infections appear to be on the wane nationally, even as the number of American children dying from the illness continues to rise.
The latest report, released Monday by the U.S. Centers for Disease Control and Prevention (CDC), finds that "visits to doctors for influenza-like illness nationally decreased sharply this week over last week with all regions showing declines."
The ebb in cases means that 32 states are now reporting widespread flu activity, down from 43 states the week before.
The downward trend in H1N1 infections marks the fourth week in a row cases have declined after a month of steady increases in October, the CDC said.
But not all the news was good: 35 flu-related pediatric deaths — 27 from lab-confirmed H1N1 — were reported to the CDC this week, bringing to 234 the total number of flu-related child deaths since April. According to the Associated Press, this week's jump in pediatric flu deaths is the largest one-week increase since scientists first spotted the H1N1 virus in April.
Overall, hospitalizations and deaths continue "to be higher than expected for this time of year," the CDC said.
Monday's report follows on news last week that the ongoing pandemic may be driving a recent spike in dangerous pneumonias among younger patients.
"We are seeing an increase in serious pneumococcal infections around the country," Dr. Anne Schuchat, director of the National Center for Immunization and Respiratory Diseases at the U.S. Centers for Disease Control and Prevention, said during a press conference on Wednesday. "Pandemics put us at risk for not just flu problems, but also bacterial pneumonia problems," she added.
These bacterial infections commonly infect the lungs and sometimes the bloodstream. During most flu seasons, secondary infections such as pneumonia typically occur in people 65 and older, she said.
However, in this pandemic the increase in pneumococcal infections is being seen primarily among younger people, Schuchat said.
For example, in Denver, the average number of severe pneumococcal infections in October typically averages about 20. "But in October 2009 they had nearly triple that number — 58 serious pneumococcal cases," she said. "Most of that increase has been in adults under the age of 60."
The findings mirror trends in other parts of the country, Schuchat said.
Schuchat noted that a vaccine to prevent pneumococcal infections is available, but "only about one-quarter of high-risk adults have received the pneumococcal vaccine," she said.
People with diabetes, emphysema, chronic heart, lung and liver disease should get this vaccine, Schuchat said.
The supply of H1N1 swine flu vaccine continues to grow, she said. As of Wednesday there were a total of 21.2 million doses "available for the states to order," Schuchat said, and since last Friday, the supply has increased by over 7 million doses. The total number of doses is now 61.2 million, she said.
Questions about the safety of the H1N1 vaccine have lingered, but Schuchat sought to assuage any fear with some of the first safety data available since mass vaccinations began.
"So far, everything we have reviewed is extremely reassuring," she said. "In our look at all of the safety data in the U.S. so far, we are seeing patterns that are pretty much exactly what we see with the seasonal flu vaccine."
More information
For more on H1N1 swine flu, visit the U.S. Health and Human Services Administration.
Source: HealthDay
​