Study Raises New Questions About Cholesterol Drug Zetia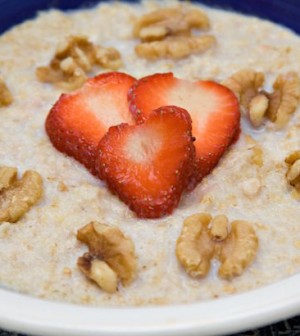 SUNDAY, Nov. 15A new study raises more questions about ezetimibe (Zetia), a drug used by millions of Americans in tandem with statins to lower LDL, or "bad," cholesterol.
The trial, known as ARBITER-6 HALTS, was stopped early in June after it was discovered that LDL-cholesterol-lowering Zetia was less effective than extended-release niacin (Niaspan), which raises HDL, or "good," cholesterol levels, in reducing plaque build-up in the arteries.
Clinical trials are generally terminated early if a safety issue arises, less so when a measure of success is achieved.
The niacin combination also reduced the number of heart attacks and deaths.
"This trial provides a clear and undeniable statement on the superior clinical effectiveness of niacin over ezetimibe," study principal investigator Dr. Allen Taylor, director of Advanced Cardiovascular Imaging and the Lipid/Prevention Clinic at Washington Hospital Center in Washington, D.C., said at a Sunday afternoon news conference.
The study was funded by the pharmaceutical company Abbott Laboratories, which makes Niaspan, and Taylor and other study authors have received consulting fees from the company. Merck & Co. makes Zetia.
Taylor presented the findings at the American Heart Association's annual meeting in Orlando, Fla. The report was also released early online Nov. 16 in the New England Journal of Medicine.
"This trial showed the clear superiority of niacin over ezetimibe. I would say that the combination of LDL-lowering and HDL-increasing with niacin was associated with a greater regression of atherosclerosis," added Dr. John J.P. Kastelein, author of one of two editorials accompanying the paper. Kastelein is with the department of vascular medicine, Academic Medical Center, Meibergdreef, the Netherlands.
The current evidence on Zetia and a related drug, Vytorin, both made by Merck, have not been overwhelmingly positive. One study found that the combination of Vytorin and a statin was no better than the statin on its own.
Although statins — drugs such as Crestor, Lipitor and Zocor — reduce LDL cholesterol levels in a great many patients, some people need additional therapy. The ARBITER-6 HALTS study looked at either raising HDL levels (Niaspan) or further lowering LDL levels (Zetia).
The study enrolled 363 patients with or at high risk for heart disease, but was stopped after only 208 participants had finished the full 14 months.
Patients taking extended-release niacin, to boost HDL levels, in addition to a statin had less plaque build-up and fewer cardiovascular "events," such as heart attacks, compared to patients taking the combination drug Zetia, which delivers both a statin and ezetimibe, both of them dampening LDL levels.
Participants taking Zetia had more plaque build-up in their carotid artery.
In an accompanying editorial in the journal, researchers at Johns Hopkins University said the study findings were too preliminary to warrant any changes in how doctors treat high-risk patients.
Merck stood by its product. "The results of the small ARBITER 6 study do not, in any way, change our view of Zetia and Vytorin as effective medicines for fighting LDL cholesterol," said Peter S. Kim, president of Merck Research Laboratories. "Nothing from this study … changes the well-established understanding that lowering LDL cholesterol is the primary target of therapy according to the guidelines. Zetia and Vytorin, when used as a supplement to a healthy diet, are effective in reducing LDL cholesterol."
And American Heart Association spokesman Dr. Robert Eckel recommended waiting for safety results from a larger ongoing trial involving Zetia, while emphasizing that there is no clear reason to stop using Zetia.
"I would caution the public and prescribing community about reaching conclusions too early," he said. "At this point, there is no evidence that the drug does harm. I see no reason at this point to be concerned about using ezetimibe as an LDL-lowering therapy as an option for patients who need a further decision made about their treatment."
Taylor said over-the-counter niacin, a B vitamin, "is not considered a useful alternative to prescription niacin. Its safety and efficacy are unknown."
More information
The American Heart Association has more on cholesterol.
Source: HealthDay
​