Small Bump Seen in Seasonal Flu Shots During H1N1 Outbreak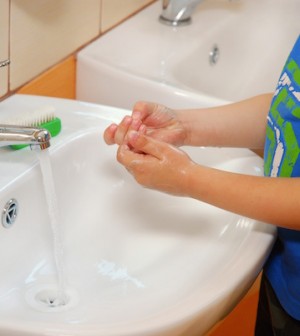 THURSDAY, Oct. 7Despite the H1N1 swine flu outbreak, children's seasonal flu vaccination rates last fall and winter weren't much higher than in the previous year, U.S. researchers have found.
The findings were released in this week's issue of Morbidity and Mortality Weekly Report published by the U.S. Centers for Disease Control and Prevention.
The CDC investigators analyzed data from eight Immunization Information System Sentinel Site Project locations and found that seasonal flu vaccination coverage during the 2009-2010 flu season was 26.3 percent for children aged 6 months to 18 years, a 5.5 percent increase from 2008-2009 (20.8 percent).
Increases in coverage with more than one seasonal flu vaccine dose varied according to age group: 55.2 percent to 55.7 percent among children 6 months to 23 months old; 33 percent to 38.4 percent among children 2 to 4 years old; 19 percent to 27.1 percent among children 5 to 12 years old; and 10.9 percent to 15.3 percent among teens aged 13 to 18.
Full coverage with seasonal flu vaccine remained low in the 2009-2010 season: 34.7 percent of children 6 to 23 months old; 31 percent of children 2 to 4 years old; 23.8 percent of children 5 to 12 years old; and 15.3 percent of teens aged 13 to 18.
The researchers suggested a number of ways to improve seasonal vaccination coverage, including: vaccinating later in the season (January through March); reminder/recall notifications; parental education; and school-located vaccination programs.
A second study in the MMWR found that the United States had low levels of flu activity during the summer of 2010, while typical flu activity occurred in the southern hemisphere. Most of the flu viruses analyzed recently match the viruses included in this year's flu vaccine.
Manufacturers predict a plentiful vaccine supply for the upcoming flu season.
More information
The Nemours Foundation has more about flu vaccination.
Source: HealthDay
​