Single Shot of H1N1 Vaccine May Be Enough for Kids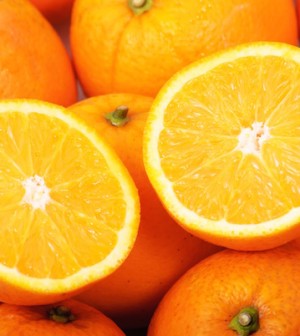 MONDAY, Dec. 21A single dose of the H1N1 flu vaccine may be enough to guard children and infants against potential infection, Australian researchers report.
Currently, the U.S. Centers for Disease Control and Prevention recommends that children and infants get two doses of the H1N1 vaccine, spaced about a month apart. This is the same recommendation the CDC has for seasonal flu vaccine, because usually a first dose is needed to prime the child's immune system for the second dose to create enough antibodies to be protective.
"It does appear that a single dose is to be very likely all that is required, even for babies," said lead researcher Dr. Terry Nolan, head of the Melbourne School of Population Health and Department of Public Health at the University of Melbourne.
This finding runs counter to the usual expectation that two doses are needed for children who have never been immunized against flu before, he said.
Giving a single dose to children may be most useful in vaccinating large populations. "It's logistically simpler, it's half the cost and for those unable to get the two doses, there are obvious advantages," he said.
This vaccine is likely to be highly protective against pandemic swine flu, Nolan added. "In addition, there is nothing to be concerned about in terms of safety or reaction rates to the vaccine."
The report is published in the Dec. 21 online edition of the Journal of the American Medical Association.
For the study, Nolan's team tested the effectiveness of the H1N1 flu vaccine in 370 infants and children aged 6 months to 9 years old. The children were randomly assigned to receive two injections of the vaccine, at either 15-microgram or 30-microgram doses.
These are higher doses than what is usually given, which is 7.5 micrograms, Nolan noted.
After the first dose, 92.5 percent of the children who received the 15-microgram dose and 97.7 percent of the children given the 30-microgram dose developed enough antibodies to the H1N1 swine flu to protect them from the virus.
The immune response was robust for all these children regardless of age, previous antibody status, or whether the child had received a seasonal flu shot, the researchers found.
Nolan noted that ongoing studies are testing whether one 7.5-microgram dose is enough to confer full protection from the H1N1 flu.
Based on the findings of this study and others, health officials around the world may want to reconsider the recommendation about the number of shots and doses children need to be protected, he said.
Dr. Anthony E. Fiore, a medical epidemiologist in the influenza division at the U.S. Centers for Disease Control and Prevention and co-author of an accompanying journal editorial, said that although the studied showed a good immune response to a single dose, "we would like to see additional studies."
Fiore noted that data from seasonal flu vaccine suggests that two doses are "the best choice for children under the age of 10. It's premature to go to the next step and say children only need one dose of the H1N1 vaccine," he said.
Parents should not rely on this study if their child received only one dose of the H1N1 flu vaccine, Fiore said.
"Don't relax based upon this study, thinking they don't need that second dose, because they really do to be certain and provide a level of an immune response that we are more confident is going to protect them," he said.
Infectious disease expert Dr. Marc Siegel, an associate professor of medicine at New York University in New York City, noted that last week's recall of children's H1N1 flu vaccine because it was not potent enough may be much ado about nothing.
Almost 800,000 children's doses of H1N1 swine flu vaccine were recalled by manufacturer Sanofi Pasteur Inc. because they had lost some potency, federal health officials said Tuesday.
"It goes to show you the hype about recalled children's pre-filled syringes and whether there is enough immunity may not really be a problem," he said. "Now there's this paper, which clearly shows that a single dose is enough to cause immunity in kids."
However, Siegel does not think the current two-dose protocol should be changed until there is more evidence to show that one dose is really effective.
"I don't think we should change the protocol. Two doses is ideal, but one is probably sufficient," he said.
More information
For more on the H1N1 flu, visit the Flu.gov.
Source: HealthDay
​