Remicade Approved for Ulcerative Colitis in Children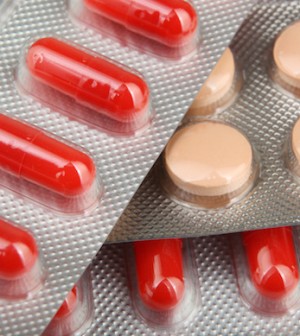 MONDAY, Sept. 26Remicade (infliximab) has been approved by the U.S. Food and Drug Administration to treat moderate-to-severe active episodes of ulcerative colitis in children aged six and older who haven't responded to other therapies.
UC, a form of inflammatory bowel disease, attacks the lining of the large intestine and rectum. Symptoms may include abdominal pain, diarrhea, rectal bleeding, loss of weight and fever. Some 40 percent of the 50,000 to 100,000 children in the United States with inflammatory bowel disease have UC, the FDA said in a news release.
Remicade is a tumor necrosis factor blocker, which suppresses a bodily substance that causes inflammation and plays a role in so-called autoimmune diseases, in which the overactive immune system attacks the body itself.
Remicade has been FDA approved to treat UC in adults and to fight other autoimmune diseases among adults and children, including Crohn's disease, rheumatoid arthritis, plaque psoriasis, psoriatic arthritis and ankylosing spondylitis, the FDA said.
The drug carries a boxed label warning for increased risk of cancer and serious infections including tuberculosis, the agency said. As such, children should have all recommended vaccines before starting Remicade, the FDA said.
Other side effects of Remicade may include worsening of some UC symptoms and headache, the agency said.
Remicade is produced by Janssen Biotech, based in Malvern, Penn.
More information
To learn more about UC, visit Medline Plus.
Source: HealthDay
​