Pharmacists Improve Patient-Care Teams: Analysis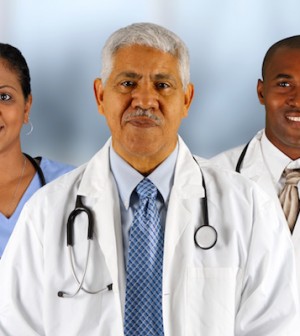 TUESDAY, Nov. 30Patients have better outcomes when pharmacists are part of patient-care teams, according to a new review.
The researchers analyzed 298 studies and found that inclusion of pharmacists in patient care led to improved outcomes in a number of important areas, such as better diabetes control, lower blood pressure and lower cholesterol.
Pharmacist participation in patient care was also associated with a nearly 50 percent decrease in adverse drug reactions, fewer medication errors, improved patient compliance with drug regimens, and higher overall quality of life scores.
The findings were published in a recent issue of the journal Medical Care.
"Pharmacist-provided direct patient care has favorable effects across various patient outcomes, health care settings, and disease states," Marie Chisholm-Burns, of the University of Arizona College of Pharmacy, and colleagues wrote in a news release from the journal's publisher.
Most of the studies included in the review focused on outpatient venues such as medical clinics. But the studies that looked at hospitalized patients also found benefits of pharmacist care, including a lower risk of hospital readmission, said the review authors.
"Incorporating pharmacists as health care team members in direct patient care is a viable solution to improve U.S. health care," they concluded.
More information
The U.S. Food and Drug Administration outlines how patients can become active members of their health care team.
Source: HealthDay
​