Parents Can Take Steps to Boost Kids' Health, Well-Being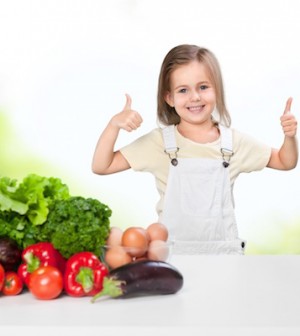 SATURDAY, Sept. 4As children head back to school, parents can help make sure their little ones stay healthy and happy all year, an expert suggests.
Adequate sleep and rest are essential, Dr. Peter Richel, a pediatrician at Northern Westchester Hospital in Mt. Kisco, N.Y., said in a hospital news release. His advice in this regard? Establish fixed bedtime routines and avoid booking too many extracurricular activities.
Also make sure your children get three healthy meals a day, he added. Breakfast is particularly important, and eating together as a family helps promote good communication skills.
To lower disease risk, children should be properly vaccinated against illnesses such as tetanus, diphtheria and pertussis, and parents should consider other vaccines such as hepatitis A and varicella boosters against chicken pox. Seasonal flu and H1N1 vaccines are additional options that most parents can request for their kids, Richel noted.
Regular exercise is also important and it should include some form of aerobic activity, such as taking a brisk walk, Richel suggested. This could mean limiting the time kids spend in front of computers, TVs and video games.
Reading and music enrich children's lives, the pediatrician added. Very young children should be read to, and older kids should be encouraged to read during leisure time. Singing and learning to play an instrument are also great activities for children.
Encourage your kids to do their best, but don't demand perfection, he stressed. Keep in mind that each child is an individual who needs support, but not pressure.
More information
For more on parents and child health, visit the American Academy of Family Physicians.
Source: HealthDay
​