OTC Drugs May Work Differently in Obese Kids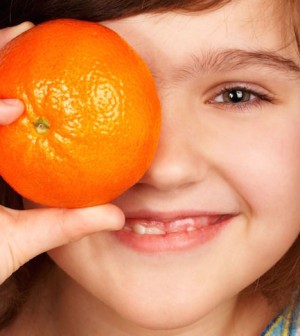 TUESDAY, April 27Children who are overweight or obese appear to metabolize over-the-counter drugs differently than normal-weight children, a new study finds.
This could result in complications at both ends of the spectrum, whether kids' bodies end up with more drug than they need or less.
"There could be severe implications," said L'Aurelle Johnson, senior author of the research, which was to be presented Tuesday in Anaheim, Calif., at a meeting of the American Society for Pharmacology and Experimental Therapeutics, part of the Experimental Biology 2010 conference.
"There could be adverse effects if the therapeutic agent is metabolized into an active form," she explained. "They could have higher systemic circulation of this particular agent, and they might have adverse events due to [overly] high concentrations in the system."
On the contrary, if the therapeutic agent is metabolized into an inactive form, therapeutic thresholds might not be met, meaning the child would not benefit from the drug, she explained.
Though it's long been known that adults who are overweight metabolize drugs differently than their normal-weight counterparts, there has been little similar research done in kids, according to the researchers.
"Because of the increase in obesity in the pediatric population, we need to know how being overweight or obese affects how drugs are metabolized in the system," Johnson said.
Johnson and a co-author looked at how both dextromethorphan (the active ingredient in over-the-counter Robitussin DM) and caffeine (delivered via a cola drink) were metabolized by 16 normal-weight and nine obese children, 6 to 10 years old. All of the children were black.
Specifically, the authors measured activity levels of two key enzymes involved in drug metabolism.
They found higher enzyme activity among the obese children who were given caffeine, but not among those who took dextromethorphan.
"This means that there is variability in enzyme activity, which has implications for furthering personalized medicine," said Johnson, who is an assistant professor of experimental and clinical pharmacology at the University of Minnesota College of Pharmacy. "We might need to take into account a child's physiological condition — whether they're obese or non-obese — when determining dosing."
Johnson also plans to look at how the activities of additional enzymes might be altered in obese children.
More information
The Institute for Safe Medication Practices has information on avoiding medication errors.
Source: HealthDay
​