New Technology Could Widen Reach of Vaccines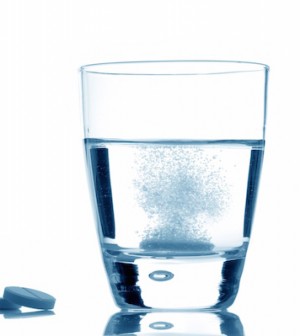 THURSDAY, Feb. 18Researchers report that they've developed an inexpensive way to keep vaccines stable without the use of refrigerators or freezers, even in the high temperatures of the tropics.
The vaccine storage technology, developed by scientists at Oxford University and Nova Bio-Pharma Technologies in England, could help eliminate the need for refrigeration, which is expensive and difficult to maintain in poor countries.
"Currently vaccines need to be stored in a fridge or freezer," the study's lead author, Dr. Matt Cottingham of Oxford, said in a news release from the Wellcome Trust, which co-funded the research. "That means you need a clinic with a nurse, a fridge and an electricity supply and [refrigerated trucks] for distribution."
The ability to ship vaccines at normal temperatures, however, would cut costs and make the vaccines more accessible, he said. "You could even picture someone with a backpack taking vaccine doses on a bike into remote villages," Cottingham said.
In their research, the scientists found that they were able to store vaccines for four months at 113 degrees Fahrenheit by placing them on sugar-stabilized membranes. The vaccines could be stored for a year or more at 98.6 degrees without much degradation, they reported.
"We've developed a very simple way of heat-stabilizing vaccines and shown it works for two viruses that are being used as the basis for novel vaccines in development," the study's lead researcher, Adrian Hill, also of Oxford University, said in the news release. "This is so exciting scientifically because these viruses are fragile. If we are able to stabilize these, other vaccines are likely to be easier."
A report on the research was published Feb. 17 in Science Translational Medicine.
More information
The U.S. Centers for Disease Control and Prevention has information on vaccine-preventable diseases.
Source: HealthDay
​