More U.S. 'Tweens' Getting Recommended Vaccines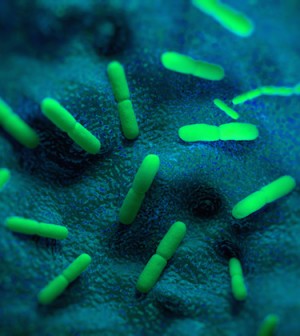 MONDAY, Sept. 5Growing numbers of 11- and 12-year-olds are receiving their recommended vaccines, which could indicate that resistance to children's inoculations is lessening in the United States.
"We are getting better, but we still have a fair way to go," said Dr. Lance Rodewald, director of the immunization services division at the National Center for Immunization and Respiratory Diseases, which is part of the U.S. Centers for Disease Control and Prevention. Although vaccine rates among adolescents and teens have improved, they still fall short of goals set by the government's Healthy People 2020 campaign, he said.
For the study, published in the September issue of the Archives of Pediatrics and Adolescent Medicine, researchers analyzed data from the 2009 National Immunization Survey–Teen telephone interview to see how many adolescents had their recommended shots.
These shots included three childhood vaccines — measles, hepatitis B, varicella (chicken pox) — and four vaccines recommended for receipt at age 11 or 12: tetanus-diphtheria (Td) and/or tetanus/diphtheria/whooping cough (Tdap) vaccine; meningococcal vaccine (MCV4); and for girls, human papillomavirus (HPV) vaccine, which protects against a virus linked to cervical cancer.
Most youths were up-to-date with their shots by age 11, and rates had increased for teen vaccinations for those born in the mid-to-late 1990s compared with those born earlier, the study showed.
The researchers found that 68 percent had received one or both tetanus vaccines at age 11 or 12 compared with 34 percent of teens born from 1991 to 1996. Fifty percent had received the meningococcal-containing vaccine compared with 8 percent of those born between 1993 and 1996. About 30 percent of girls had received the HPV vaccine versus 11 percent of those born from 1994 to 1996.
The CDC has recommended that routine medical visits be used for catch-up vaccinations, but not all health care providers are doing that. While more than half of 11- to 12-year-olds had had at least one vaccination visit to their doctor, nearly 20 percent failed to receive Td and/or Tdap vaccines; 61 percent did not get the meningococcal vaccine, which prevents infections such as meningitis; and 62 percent did not receive the HPV vaccine, the study showed.
In recent years, as some parents sounded a vaccination alarm, many public health officials worried about a potential resurgence of diseases that had been nearly eliminated by vaccines. Much of the anti-vaccine sentiment was fueled by a study — since debunked — linking the measles-mumps-rubella (MMR) vaccine to autism risk. In 2010, the British researcher who published the study was accused of fraud, and the journal that published it retracted it.
Vaccines also got a vote of confidence from a recent Institute of Medicine (IOM) report that showed that children's vaccines are safe, with bad reactions occurring only rarely. The IOM committee stated no evidence supports a connection between certain vaccines and autism or type 1 diabetes in kids.
But, some challenges still exist, Rodewald said, especially in terms of getting parents on board with the HPV vaccine recommendations. "Parents think, 'My daughter is 11 or 12 and clearly not engaged in behaviors that place her at risk for HPV,' but the whole point is to protect girls well in advance of the risky period," he said.
A recent CDC study showed that the rate of increase for the HPV vaccine among teens was less than half of that seen with other vaccines.
Dr. Armando G. Correa, an assistant professor of pediatrics at Baylor College of Medicine in Houston, pointed out that the number of vaccines recommended for 11- and 12-year-olds today far exceeds what was called for in the past. Teens also don't have as many well-visits as younger children, so the window of opportunity to vaccinate is narrower, he said. This means more shots and fewer visits in which to administer them.
"The best way to make a difference in rates of coverage is to take advantage of any opportunity to vaccinate teens," he suggested. For example, if a teen comes in with an injury, make sure they are up-to-date with their shots, and if not, vaccinate, he said.
Younger doctors have never seen some of the older vaccine-preventable diseases and may not realize how deadly they are. "These diseases can be serious and potentially fatal, and vaccines not only protect the teen, but those around the teen," Correa said.
Other obstacles to vaccination include teens themselves, he said. "They have a mind of their own and may refuse the vaccine due to fear of pain or side effects, and think they are indestructible anyway," he said.
Despite these hurdles, "the tide is turning," he said.
More information
Learn about the recommended adolescent vaccine schedule from the U.S. Centers for Disease Control and Prevention.
Source: HealthDay
​