Medicare Part D Changes Not Overwhelming, Experts Say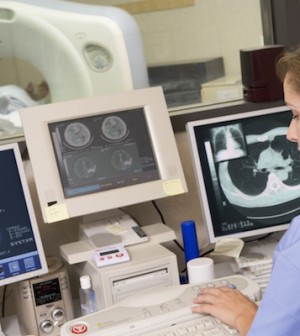 THURSDAY, Nov. 11Seniors enrolled in Medicare Part D prescription drug plans will come across some changes as they choose a new plan or reassess an old one during the upcoming open enrollment period, but experts say those differences won't be monstrous.
Open enrollment starts Nov. 15 and continues through Dec. 31, and any changes will take effect Jan. 1, 2011.
"Some of the doom-and-gloom predictions because of health-care reform or the freezing of Advantage Program payments [Medicare benefits provided through private plans] have been a major distortion that haven't come to pass," said Joe Baker, president of the Medicare Rights Center, a nonprofit consumer counseling and advocacy group. "While there are changes and new things to look at, it's not a lot of change."
Medicare Part D prescription coverage comes in two forms: original prescription drug plans (PDPs), which simply add drug coverage to Original Medicare, and Medicare Advantage Plans, which are like HMOs or PPOs.
Next year, 1,109 PDPs will be offered nationwide, the fewest since Part D was introduced in 2006. The average Medicare beneficiary will have a choice of 33 PDPs, although this number will vary from state to state.
"Seniors will continue to have many Part D plans, even though the overall number has declined," said Tricia Neuman, vice president and director of the Medicare Policy Project of the Kaiser Family Foundation.
The average monthly premium will rise 10 percent in 2011, to an average of $40.72. These can range from a low of $29.01 (in New Mexico) to a high of $46.51 (in Utah/Idaho), according to the Kaiser Family Foundation. In 2011, Medicare beneficiaries receiving low-income subsidies will have access to a larger number of plans that have no monthly premiums, according to the Kaiser Foundation.
But good news comes in the form of 2011 "donut hole" coverage, the gap that sets in after regular coverage has been reached and before catastrophic coverage kicks in. The consumer's share of costs will continue to decrease, until the doughnut hole is closed completely in 2020, according to the Medicare Rights Center.
Beneficiaries who find themselves in the donut hole will see a discount of 50 percent for brand-name drugs and 7 percent for generics.
That 50 percent coverage will be "a real help with relatively high drug costs," said Neuman.
The gap will start after $2,840 has been spent on drugs, while catastrophic coverage takes over at $4,550 out-of-pocket spending, according to Kaiser.
To choose the best plan for them, beneficiaries will have to do some digging during the upcoming enrollment period.
"Year in and year out, you have to look at things again because plans, drugs and your health changes. You need to make sure your plan is still a good deal," said Baker.
Look at premiums but also look beyond that, at factors like which drugs are covered by a specific plan, how much those drugs will cost you and if there's a limit on the number of prescriptions.
"Cheaper isn't necessarily better if a drug isn't approved for the plan. Then the cheap plans isn't so cheap any more," Baker explained.
"There are still many choices, but it's a good idea to compare and reassess if it's the best plan," Neuman added.
Although the open enrollment period is the same as last year, seniors should note that the Jan. 1 to Feb. 14 disenrollment period for Medicare Advantage plans is different.
"In the old days, you could either disenroll and move to Original Medicare or move to another Advantage plan,." Baker said. "This year, you can only move to Original Medicare."
More information
The U.S. Centers for Medicare & Medicaid Services has more on the prescription drug plans.
Source: HealthDay
​