Males' Drug-Related Suicide Attempts Vary by Month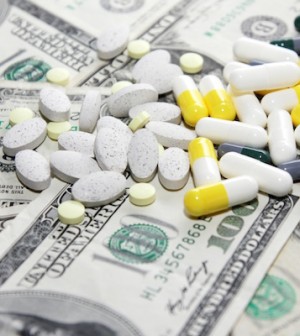 WEDNESDAY, Feb. 9The number of adolescent males treated in emergency rooms for drug-related suicide attempts swings sharply depending on what month it is, a U.S. government study shows.
A similar pattern was found for men aged 50 and older, while there was little monthly variation in the rest of the population, according to the report from the Substance Abuse and Mental Health Services Administration (SAMHSA).
From 2004 to 2008, the number of emergency department visits for drug-related suicide attempts by patients aged 12 or older averaged 178,423 per year. Overall, the average number of visits per month ranged from 12,656 in February (7.1 percent) to 16,812 visits in September (9.4 percent).
The investigators found that only 2.5 percent of these suicide attempts by males aged 12 to 17 occur in February, compared with 18.9 percent in December.
Emergency department visits for drug-related suicide attempts by men aged 50 and older also peak in December (12.9 percent) and are lowest in October (5.5 percent).
The findings were announced in conjunction with a meeting on Wednesday of the National Action Alliance for Suicide Prevention.
"Emergency departments present an opportunity to intervene in a way that can help prevent future attempts," SAMHSA administrator Pamela S. Hyde said in an agency news release. "While the study does not identify the factors that lead to fluctuations in drug-related suicide attempts, it does point to the need for additional research in the factors that play a role in suicidality, particularly among both younger and older males."
More information
The American Association of Suicidology outlines the warning signs of suicide.
Source: HealthDay
​