Kalbitor Approved for Hereditary Angiodema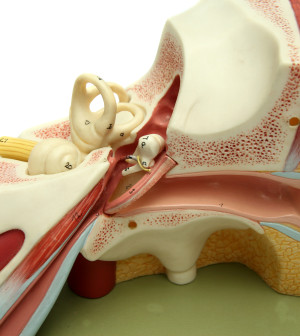 THURSDAY, Dec. 3Kalbitor (ecallantide) has been approved by the U.S. Food and Drug Administration to treat dangerous flares of sudden fluid buildup in people with hereditary angiodema (HAE), the agency said.
The rare genetic disorder, caused by a defect in a blood protein, can cause rapid swelling of the face and other parts of the body. This dangerous onset can lead to permanent disability, disfigurement or death, the FDA said in a news release.
Some 10,000 people in the United States have HAE. Kalbitor is the second drug approved to treat the disorder. The newly sanctioned medication is approved for people 16 and older.
Since side effects of the injected drug could include a severe allergic reaction known as anaphylaxis, Kalbitor should only be administered by a healthcare professional, the agency said. Other adverse reactions could include headache, nausea, diarrhea, fever or skin irritations.
Kalbitor is marketed by Massachusetts-based Dyax Corp.
More information
To learn more about this approval, visit the FDA.
Source: HealthDay
​