Ibuprofen Linked to Lower Parkinson's Disease Risk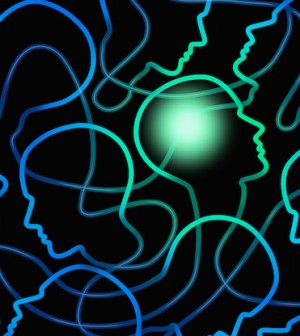 WEDNESDAY, March 2Regular users of ibuprofen may be reducing their risk of Parkinson's disease, according to new research that echoes previous findings.
"We found ibuprofen, a commonly used drug by Americans, could be neuroprotective against Parkinson's disease," said researcher Dr. Xiang Gao, an instructor in medicine at Harvard Medical School and a research scientist at Harvard School of Public Health. The neurological disorder causes movement problems.
"Protective effects are seen after taking ibuprofen two or more times a week," he said. "That's so-called regular use."
The finding, published online March 2 in the journal Neurology, adds to the results of previous studies, some of those conducted by Gao, showing a protective effect.
"At this time, we still don't know the exact mechanism," Gao said.
The study was funded by the U.S. National Institutes of Health.
As promising as the finding may be, Gao said there are no reasons to start taking ibuprofen to ward off the disorder, which affects 1 million Americans. "I don't recommend ibuprofen to protect against Parkinson's," he said. "We just see an association, not some causal relationship."
Another expert agreed the finding doesn't warrant taking up an ibuprofen habit to reduce Parkinson's risk. "It's way too early for that," said Dr. Michael Rezak, director of the Movement Disorder Center at Central DuPage Hospital, in Illinois.
Overdoing ibuprofen is accompanied by risks, Rezak said. "The major risk is GI hemorrhage and bleeding."
For the study, Gao analyzed data from nearly 99,000 women participating in the Nurses' Health Study and more than 37,000 men enrolled in the Health Professionals Follow-Up Study.
Participants were asked about their use of nonsteroidal anti-inflammatory drugs such as ibuprofen, and their use of other medicines such as aspirin.
During the six-year follow up, 291 cases of Parkinson's disease were identified.
Those who used ibuprofen had a 38 percent reduced risk of developing the disease compared to those who didn't use it, even after taking into account age, smoking and other factors.
When the researchers conducted a larger analysis using data from other studies on ibuprofen, other NSAIDs and disease risk, they found that, overall, ibuprofen users reduced their risk of Parkinson's by 27 percent compared to non-users.
No reduction in risk was found for those who took aspirin or other NSAIDs.
The ibuprofen may reduce inflammation thought to be a factor in the disease, Gao said. Or, it may target a receptor in the brain, peroxisome proliferator-activated receptor y (PPARy).
What is known about PPAR, he said, is that it can inhibit cell death and oxidative damage.
Rezak said the research focus has shifted in recent years from treating symptoms to finding ways to detect Parkinson's disease before symptoms strike so neurons can be protected. Ibuprofen, he said, "may have some disease-modifying, neuroprotective effect in Parkinson's disease."
The finding is made more interesting, Rezak noted, because the link between reduced risk and medicine was limited to the ibuprofen.
In an editorial accompanying the study, Drs. James H. Bower and Beate Ritz bring up another possibility. It's believed that Parkinson's may begin to develop up to 20 years before motor problems appear. They ask: "Could gastrointestinal symptoms cause a patient with preclinical [Parkinson's disease] to be less likely to take ibuprofen regularly, thus explaining the association?"
More information
To learn more about Parkinson's disease, visit the U.S. National Institute of Neurological Disorders and Stroke.
Source: HealthDay
​