Heart Failure Drug May Help More in Higher Doses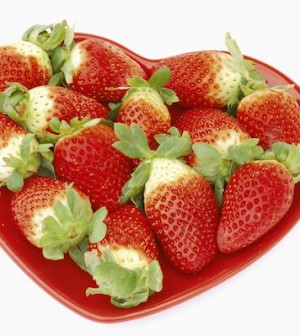 TUESDAY, Nov. 17For people with heart failure, high doses of the drug losartan, an angiotensin-receptor blocker (ARB), reduce the risk for hospital admission and death, a new study shows.
Though ARBs are known to benefit people with heart failure, the study focused on whether dose level makes a difference. The findings were to be presented during the American Heart Association's annual meeting, Nov. 14 to 18, in Orlando, Fla., and were published online Nov. 17 in The Lancet.
The study included 3,846 people in 30 countries who had heart failure, a left-ventricular ejection fraction of 40 percent or less and intolerance to angiotensin-converting-enzyme (ACE) inhibitors. The participants were randomly assigned to take 50 or 150 milligrams a day of losartan (Cozaar).
After a median follow-up of 4.7 years, 43 percent of those in the high-dose group and 46 percent of those in the lower-dose group had died or were admitted to hospital for heart failure.
Overall, the higher dose of losartan reduced the risk for death or admission for heart failure by 10 percent, according to the study. When looked at separately, the risk for death was 6 percent lower for the high-dose group, and the risk for hospital admission for heart failure was 13 percent lower.
Kidney impairment, low blood pressure and hyperkalemia (high levels of blood potassium that can cause potentially fatal abnormal heart rhythm) were more common in the high-dose group, the study reported.
"These findings suggest that increased doses of an ARB are needed to achieve the maximum benefit for clinical outcomes and symptoms related to heart failure in this population," wrote Dr. Marvin A. Konstam, a cardiologist at Tufts Medical Center and Tufts University School of Medicine in Boston, and his fellow researchers.
More information
The U.S. National Heart, Lung, and Blood Institute has more about heart failure.
Source: HealthDay
​