H1N1 Unlikely to Cause Flu Pandemic in 2010-11: Analysis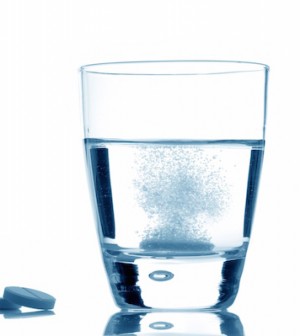 MONDAY, Oct. 18Canadian researchers say they do not expect the H1N1 virus — the so-called swine flu — to be very severe this year, although they are recommending that everyone over the age of 50, especially those with chronic health conditions, get immunized this fall.
Researchers in British Columbia examined the results of blood tests given to 1,127 people in the province both before and after the 2009 pandemic. Before the pandemic, less than 10 percent of children showed signs of antibodies, which are the "soldiers" in the immune system that develop resistance to specific germs. By contrast, more than three-quarters of people over the age of 80 had the antibodies, suggesting they'd been exposed to the virus before.
This helps explain why children were so severely affected by H1N1 compared to older people, the study authors noted.
In contrast, after the pandemic, 70 percent of people under the age of 20 showed signs of this type of protection, according to the report published online Oct. 18 in the CMAJ.
"The higher percentage with seroprotection [antibodies in blood] we observed in the young may have resulted from higher pandemic H1N1 infection rates and earlier prioritization of pandemic H1N1 vaccine to young children," said study co-author Dr. Danuta Skowronski, of the BC Centre for Disease Control and University of British Columbia, in a news release from the journal's publisher.
The researchers wrote that enough people appear to be protected that "these findings reassure against the likelihood of a substantial third pandemic H1N1 wave during the 2010-2011 season, unless there is a significant waning of antibody or change in the virus."
They also found that "adults 50 to 79 years exhibited the lowest seroprotection and also remain at higher risk of severe outcomes if infected. Our findings support a shift from the prioritized immunization of the young that occurred in fall 2009 to prioritized immunization of older adults for the coming 2010-2011 influenza season to protect against severe outcomes due to both pandemic and seasonal influenza."
Dr. Peter Katona, associate professor of clinical medicine at the University of California at Los Angeles, cautioned, however, that it's impossible to know for sure what the flu will do. "Flu is unpredictable regardless of what the models say and what the early surveillance says," he said in an interview. "It can go in different directions for complicated reasons that you can't figure out in advance."
In an accompanying study, researchers affiliated with Mount Sinai Hospital and the University of Toronto report that Canada's response to the epidemic offers lessons: "Last year's events clearly show that our current methods of vaccine production are too slow for an adequate response to a pandemic, that much of our planning for pandemic-related vaccination was incomplete, and that even the best intentioned program can be undermined by unanticipated internal and external events."
As for the American response, Katona said, "I'd be careful to be critical. This was a complicated and difficult task for the health authorities. They took on a huge challenge."
More information
The U.S. National Library of Medicine has more on H1N1 flu.
Source: HealthDay
​