Forget Flu Shot Myths, Protect Yourself This Season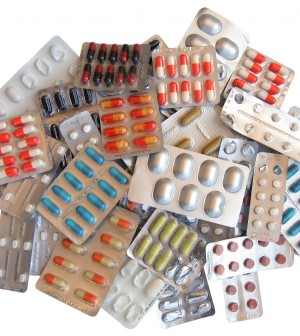 FRIDAY, Oct. 26It's the time of year when you should be thinking about flu vaccinations for yourself and your family.
Some people, however, decide not to get the flu vaccine and put themselves and others at risk of getting sick just because they believe long-held myths about the vaccine.
"This is a pretty busy time around here," Dr. Dennis Cunningham, an infectious diseases doctor at Nationwide Children's Hospital in Columbus, Ohio, said in a hospital news release. "Our emergency department, urgent-care centers and our inpatient numbers always go up because of the flu, although many of those patients could avoid getting sick by practicing just a few simple precautions."
It is especially important that children receive a flu vaccination. Because they are around so many people, they are the biggest carriers of the flu. Giving them the vaccine can protect a wide range of people, including siblings, parents, grandparents, friends, classmates and teachers.
One of the most common myths is that you can catch the flu from flu vaccine, which is not true.
"The vaccine can give you some mild symptoms; you may feel a bit achy and your arm may be a little tender where you first get the shot," Cunningham explained. "But that's actually a good thing and shows that the vaccine is working. It tells us your body is responding appropriately to the vaccine."
Another myth is that you should wait until it is cold outside to get your flu vaccine.
"Some people are worried that if you get the vaccine too soon, it will wear off by the time winter gets here," Cunningham said. "The truth is, vaccinating people even in August will protect them throughout the entire flu season. This also includes the elderly, who typically have been the group people are most worried about."
There's also a myth that flu vaccines do not protect against current flu strains.
"The World Health Organization and Centers for Disease Control and Prevention pick the strains they think are most likely to circulate in the coming months so that people are protected against everything that may go around," Cunningham said. "Every year there are two A strains and one B strain of influenza included in the vaccine."
More information
The U.S. Centers for Disease Control and Prevention offers flu-prevention advice.
Source: HealthDay
​