Flu Viruses Gaining Resistance, Study Confirms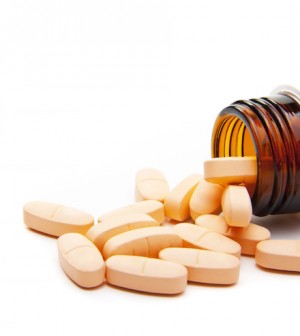 TUESDAY, Dec. 7Certain influenza virus strains are developing increasing drug resistance and greater ability to spread, a new study warns.
American and Canadian researchers confirmed that resistance to the two approved classes of antiviral drugs can occur in several ways and said this dual resistance has been on the rise over the past three years.
The team analyzed 28 seasonal H1N1 influenza viruses that were present in five countries from 2008 to 2010 and were resistant to both M2 blockers (adamantanes) and neuraminidase inhibitors (NAIs), including oseltamivir and zanamivir.
The researchers found that additional antiviral resistance can rapidly develop in a previously single-resistant influenza virus through mutation, drug response, or gene exchange with another virus.
The study also found that the proportion of tested viruses with dual resistance increased from 00.6 percent in 2007-08 to 1.5 percent in 2008-09 and 28 percent in 2009-10.
The findings are published online Dec. 7 in advance of print publication Jan. 1 in the Journal of Infectious Diseases.
"Because only two classes of antiviral agents are approved, the detection of viruses with resistance to drugs in both classes is concerning," study author Dr. Larisa Gubareva, of the U.S. Centers for Disease Control and Prevention, said in a journal news release.
"If circulation of these viruses with dual resistance becomes more widespread among any of the predominant circulating influenza A viruses, treatment options will be extremely limited," she added. "New antiviral agents and strategies for antiviral therapy are likely to be necessary in the future."
Another study in the same issue of the journal examined an outbreak of oseltamivir-resistant pandemic H1N1 influenza in a hematology unit in a British hospital. The researchers concluded "that oseltamivir may not be the frontline drug of choice in hematology patients, and zanamivir may prove to be more beneficial."
In an editorial accompanying the two studies, experts said increased monitoring and creative prevention and treatment choices will be needed as unpredictable and antiviral-resistant influenza viruses continue to appear.
With only two classes of antiviral drugs approved for use in most countries, future research should focus on the effectiveness of zanamivir and combination antiviral therapy and the development of new types of antiviral drugs, wrote Dr. Frederick G. Hayden, of the University of Virginia School of Medicine, and Dr. Menno D. de Jong, of the University of Amsterdam in the Netherlands.
More information
The U.S. National Institute of Allergy and Infectious Diseases has more about influenza.
Source: HealthDay
​