Flu Vaccine Safe for Infants 6 Weeks Old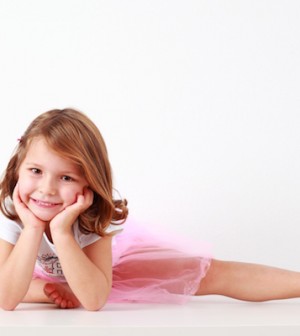 WEDNESDAY, Feb. 10Seasonal flu vaccines are safe and effective in infants as young as 6 to 12 weeks, new research claims.
These findings, which need to be confirmed in more studies, suggest that seasonal flu vaccine should be included in standard vaccinations for infants less than 6 months old, said Dr. Janet A. Englund, of the University of Washington, Seattle, and colleagues.
No flu vaccine is approved for use in infants less than 6 months old, even though children in this age group are at high risk for flu and related complications.
In this study, the researchers randomly assigned 1,375 healthy infants to receive either two doses of the standard trivalent seasonal flu vaccine (protects against three strains of circulating flu virus) or a placebo vaccine. The vaccines were given one month apart, in combination with standard recommended infant vaccines.
No differences were seen between the two groups of infants in terms of side effects or adverse events. About 11 percent of infants in both groups developed a fever within three days after vaccination. In the month after vaccination, serious adverse events related to the trivalent vaccine were rare, according to the study.
Immunological tests showed that nearly half of the infants who received the flu vaccine developed protective antibodies against at least two of the three influenza strains covered by the vaccine. No evidence was noted that the flu vaccine interfered with infant responses to routine childhood vaccinations.
"Based on the results of this study, potential protection against influenza could be safely obtained in infants less than 6 months old of age who receive standard infant dose of inactivated influenza vaccine," Englund and colleagues concluded.
The study is published in the February issue of The Pediatric Infectious Disease Journal.
More information
The U.S. Centers for Disease Control and Prevention has more about children and influenza.
Source: HealthDay
​