Flu Vaccine Appears Safe After Kidney Transplant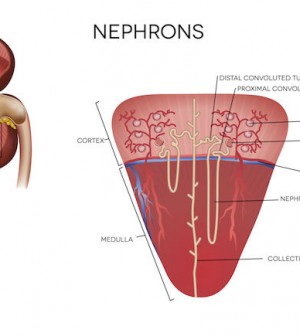 THURSDAY, April 28Flu vaccination is safe for kidney transplant patients and lowers their risk of organ loss and death, a new study says.
Kidney transplant patients face a high risk of death if they get infected with flu, but some previous studies have suggested that flu vaccines could trigger an immune response that might lead to rejection of the new organ, the study authors noted.
In addition, some research has suggested that immune system-suppressing drugs that transplant patients must take may reduce the effectiveness of flu vaccines.
In this new study, researchers analyzed Medicare data about flu vaccination and flu cases in 51,730 adults who received a kidney transplant between January 2000 and July 2006 and were followed until October 2006.
Of those patients, 9,678 — or 18.7 percent — received a flu vaccination in the first year after their transplant. These patients were 23 percent less likely to suffer organ loss and 18 percent less likely to die during the study period than patients who didn't receive a flu vaccination, the researchers found.
The 310 study patients (0.6 percent) who got the flu were no more likely to lose their transplanted kidney than those who did not get the flu.
The study is published online April 28 in the Clinical Journal of the American Society of Nephrology.
The findings show that flu vaccination shouldn't be withheld from kidney transplant patients because of fears that the new organ could be harmed, said Dr. Frank Hurst of the Walter Reed Army Medical Center and F. Edward Hebert School of Medicine, and colleagues in a journal news release.
However, they added, there's no proof that flu vaccination actually prevents flu in kidney transplant recipients.
More information
The National Kidney Foundation has more about kidney transplant.
Source: HealthDay
​