Flu Diagnostic Kit Approved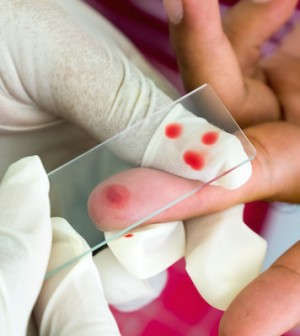 FRIDAY, Sept. 2A kit to diagnose seasonal influenza, bird flu and other forms of flu that affect people has been approved by the U.S. Food and Drug Administration.
The CDC Human Influenza Virus Real-Time RT-PCR Diagnostic Panel was developed by the U.S. Centers for Disease Control and Prevention, which issued a news release announcing the approval. The kit utilizes specimens taken from the upper or lower respiratory tracts.
"The CDC test kit will be given at no cost to qualified international public health laboratories to improve global laboratory capacity for detecting influenza virus infections in human respiratory tract specimens," the release said.
"In helping public health officials quickly identify seasonal flu as well as the flu viruses that could become pandemic, this kit can make a real difference in protecting health and saving lives in the United States and around the world," the statement added.
More information
To learn more about influenza, visit the U.S. government's flu.gov website.
Source: HealthDay
​