Firazyr Approved for Rare Swelling Disease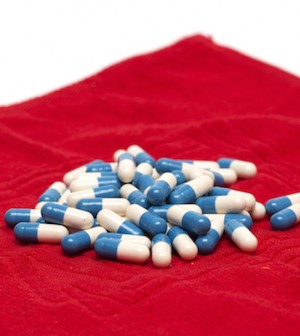 THURSDAY, Aug. 25Firazyr (icatibant) has been approved by the U.S. Food and Drug Administration to treat acute (severe) attacks of hereditary angiodema (HAE) in adults.
The rare genetic condition is caused by low amounts of a protein called C1 inhibitor. Fewer than 30,000 people in the United States have the condition, the agency said in a news release. It causes potential symptoms including rapid swelling of the hands, feet, limbs, face, intestines and voice pipe.
Airway swelling puts victims at risk of suffocation, the FDA said.
The drug's safety and effectiveness were evaluated in clinical testing involving 225 patients. Symptom relief took an average of two hours among people who took the drug, versus almost 20 hours among those who took a placebo, the agency said.
Common side effects included injection site reactions, fever, an increase in liver enzymes, dizziness and rash.
Two other drugs, Berinert and Kalbitor, were approved previously to treat symptoms of HAE, the FDA said.
Firazyr is marketed by Shire Human Genetic Therapies, based in Cambridge, Mass.
More information
The U.S. Hereditary Angiodema Association has more about this condition.
Source: HealthDay
​