FDA Campaign Aims to Make Online Drug Purchases Safer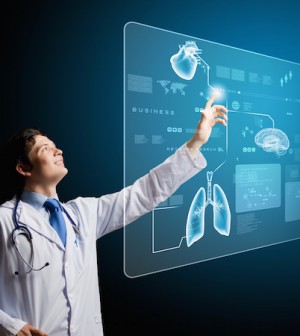 FRIDAY, Sept. 28Understanding and minimizing the risks of buying prescription drugs online are the goals of a new public education campaign by the U.S. Food and Drug Administration.
A recent FDA survey of Internet users found that 29 percent said they were unsure of how to safely buy prescription medications online, yet more than 20 percent of respondents said they use the Internet to buy the drugs.
The Internet makes it easier for fraudulent and illegal online pharmacies to sell medicines to Americans because they can operate outside the system of federal and state safeguards that protect people from inappropriate or unsafe medicines, according to the FDA.
Medicines bought from fraudulent or illegal online pharmacies could be counterfeit, contaminated, past their expiration date, contain the wrong or no active ingredient, or not have FDA approval. Using these medicines could put your health, or the health of your family, at risk, the FDA warned in a news release.
Only 3 percent of websites that were reviewed appeared to meet state and federal pharmacy laws, according to the National Association of Boards of Pharmacy, the organization responsible for licensing pharmacies.
It can be difficult for consumers to known if an online pharmacy is trustworthy, according to the news release. Many fraudulent online pharmacies use convincing marketing tactics and have websites that appear legitimate.
The FDA's new campaign, called BeSafeRx: Know Your Online Pharmacy, provides information to help consumers identify and avoid troublesome online pharmacies. One of the most common warning signs is exceptionally low prices.
"Fraudulent online pharmacies often offer deep discounts," FDA commissioner Dr. Margaret Hamburg said in the news release. "If the low prices seem too good to be true, they probably are."
The campaign also recommends that consumers beware of online pharmacies that:
Are located outside the United States or are not licensed by a U.S. state agency.
Permit you to buy medicine without a prescription or by asking you to complete an online survey instead of requiring a prescription.
Send spam or unsolicited emails offering deep discounts on medicine.
Ship prescriptions worldwide or ship drugs from a foreign country.
Consumers should buy medicines only from online pharmacies that:
Require a prescription from a doctor or other authorized health care professional.
Are licensed by the state board of pharmacy or equivalent state agency where you live.
Are located in the United States and provide a physical street address.
Have a licensed pharmacist available for consultation.
More information
Here's where you can find out more about the BeSafeRx: Know Your Online Pharmacy campaign.
Source: HealthDay
​