Experimental Vaccine Shields Monkeys Against Ebola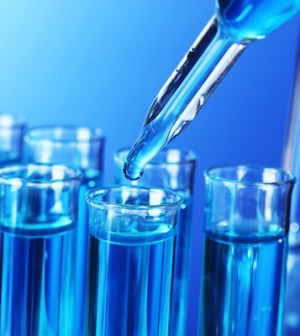 FRIDAY, May 21Researchers say they've created a vaccine that protects monkeys against three strains of the Ebola virus, a notoriously lethal germ that became widely known to the public thanks to the 1990s non-fiction bestseller The Hot Zone.
The fearsome virus, which is native to Africa, kills up to 90 percent of its victims and is marked by a high fever and massive internal bleeding. Researchers have not yet found a way to treat the virus or to prevent its spread through vaccines.
Researchers led by Nancy J. Sullivan of the Vaccine Research Center at the U.S. National Institute of Allergy and Infectious Diseases developed an experimental vaccine and tested it on four cynomolgus macaque monkeys. They showed no signs of illness after being exposed to a strain of the disease, while all of four unvaccinated monkeys became sick after being exposed, and three of them died.
The researchers are now trying to figure out why the vaccines worked so well. "Once we identify those critical aspects, we can design future vaccines to better elicit that desired immune cell-based activity and perhaps make a single vaccine that protects against all Ebola virus species," Sullivan said in a news release.
The new research "shows that it is possible to generate immunity to newly identified species of Ebola virus with a vaccine originally designed to protect against a different species," added Dr. Anthony S. Fauci, director of the National Institute of Allergy and Infectious Diseases, in a press release. "This finding will guide future vaccine design and may open an avenue for developing a single vaccine that works against both known and emerging Ebola virus species."
More information
For more on research on Ebola fever and other acute viral diseases, try the National Institute of Allergy and Infectious Diseases .
Source: HealthDay
​