Expectation May Affect Placebo Response in Parkinson's Patients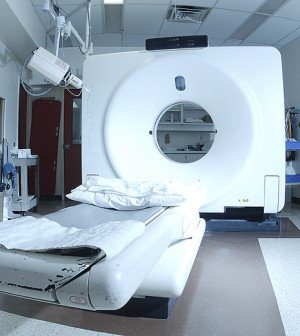 MONDAY, Aug. 2The expectation of receiving an active drug increases the likelihood of a strong brain chemical response when Parkinson's disease patients are given a placebo, finds a Canadian study.
The study included 35 people with mild to moderate Parkinson's disease who were being treated with the drug levodopa. On the first day of the study the patients underwent an initial PET brain scan. They were then given levodopa and had another brain scan.
On the second day, the patients were told they had either a 25 percent, 50 percent, 75 percent or 100 percent chance of receiving levodopa before they underwent a third brain scan. However, all of them received a placebo.
Among patients who were told they had a 75 percent chance of receiving levodopa, the brain scans showed a significant release of the neurotransmitter dopamine in response to the placebo. This did not occur in the other patients, according to the report published in the August issue of the journal Archives of General Psychiatry.
One intriguing aspect was that the dopamine response occurred when patients were told they had a 3 in 4 chance of getting levodopa, but not when they were told there was 100 percent certainty of getting the drug.
"This is in keeping with studies on conditioned learning in which dopaminergic activation is seen when reward is deemed likely but not certain," wrote Sarah C. Lidstone, of the Pacific Parkinson's Research Centre at Vancouver Coastal Health and the University of British Columbia, Vancouver, and colleagues. In other words, when receipt of levodopa is "fully predictable" the dopamine reward response "does not occur," the authors said.
The researchers also noted a correlation between patients' reactions to the levopoda before the first brain scan and their response to placebo.
"Our findings may have important implications for the design of clinical trials, as we have shown that both the probability of receiving active treatment — which varies in clinical trials depending on the study design and the information provided to the patient — as well as the treatment history of the patient influence dopamine system activity and consequently clinical outcome," the team said.
"While our finding of a biochemical placebo response restricted to a 75 percent likelihood of receiving active treatment may not generalize to diseases other than Parkinson's disease, it is extremely likely that both probability and prior experience have similarly profound effects on those conditions," they added.
More information
The American Academy of Family Physicians has more about Parkinson's disease.
Source: HealthDay
​