Electronic Monitoring of Asthma Med Use May Boost Adherence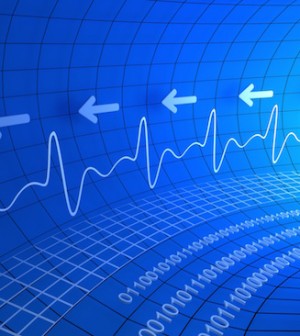 FRIDAY, June 18Patients may be more likely to take their asthma medications if doctors keep close tabs on them, new study findings suggest.
Researchers at Henry Ford Hospital in Detroit found an increase in the likelihood of patients routinely taking inhaled corticosteroids for asthma control when physicians carefully monitored medication use and reviewed electronic prescription information, such as how often patients fill their prescriptions and the estimated number of days each prescription would last.
The study included 193 doctors who were randomly assigned to either a control group or an intervention group. The intervention group closely monitored their patients, including using "ePrescribing" electronic prescription software to track medication fills and refills.
Overall, adherence to inhaled corticosteroid medication was 21.3 percent in the intervention group and 23.3 percent in the control group. However, medication adherence was 35 percent in the intervention group when the patient's physician checked adherence details on ePrescribing, the study authors found.
The study, which received funding from the hospital and the U.S. National Institutes of Health, was released online in advance of publication in an upcoming print issue of the Journal of Allergy and Clinical Immunology.
"Better inhaled corticosteroid adherence means better overall asthma control, and less hospitalization," lead author Dr. L. Keoki Williams, of the Center for Health Services Research and the Department of Internal Medicine at Henry Ford, said in hospital news release.
"Unfortunately, overall patient adherence to [inhaled corticosteroid] medication is poor, accounting for an estimated 60 percent of asthma hospitalizations. So it's important, as we move forward with health care reform, to look for more effective ways to make sure patients stay with their prescription regimens," Williams added.
More information
The American Lung Association has more about asthma control.
Source: HealthDay
​