E-Prescribing Doesn't Slash Errors, Study Finds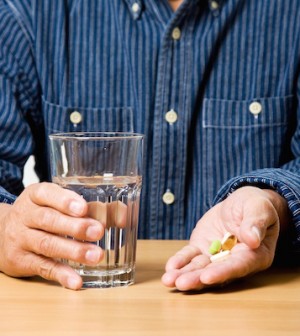 WEDNESDAY, June 29Outpatient electronic prescribing systems make the same common mistakes that occur in manual systems, a new study finds.
Researchers examined 3,850 computer-generated prescriptions received by a commercial pharmacy chain in three different U.S. states over a four-week period in 2008. Of those prescriptions, 452 (nearly 12 percent) contained a total of 466 errors, of which about one-third were deemed to be potentially harmful.
Of the 163 errors considered potentially harmful, 58 percent were considered "significant" (including diarrhea, rash, headache), and 42 percent were deemed "serious" (such as, low blood sugar, reduced heart rate and fainting). None of the errors was classified as life-threatening, the study authors noted.
The most common types of drugs involved in errors were nervous system drugs (27 percent), cardiovascular drugs (13.5 percent) and anti-inflammatories/antibiotics (12.3 percent), the investigators found.
The rate of prescribing errors varied considerably among the 13 electronic prescribing systems analyzed, ranging from 5 percent to 37 percent, according to the study published in the June 29 online edition of the Journal of the American Medical Informatics Association.
"Providers appear to be rapidly adopting electronic health records and computerized prescribing, and one of the major anticipated benefits is expected to be through medication-error reduction," wrote Dr. Karen Nanji, of the department of anesthesia, critical care and pain medicine at Massachusetts General Hospital, and colleagues.
But the use of "a computerized prescribing system without comprehensive functionality and processes in place to ensure meaningful use of the system does not decrease medication errors," the authors concluded.
More information
The U.S. Agency for Healthcare Research and Quality offers tips for taking medicines safely.
Source: HealthDay
​