Drug Combo Blocks HIV Infection in Mice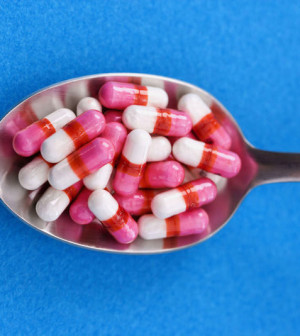 FRIDAY, Jan. 22New research in mice suggests that a commonly used drug combination might protect people from being infected by the AIDS virus through the major routes of transmission.
Previous research showed that the drugs could prevent vaginal transmission. In this study, the medication prevented HIV infection through anal sex and intravenously.
The research raises the prospect that "one single pill once a day, totally available in the pharmacy for patients, can be used to prevent transmission by any mode anywhere in the world," said J. Victor Garcia-Martinez, a professor of medicine at the University of North Carolina at Chapel Hill and senior author of a study published online Jan. 20 in PloS One.
But there's no guarantee that the drugs will protect people, even though the mice had "humanized" immune systems. And the idea of preventing HIV transmission through medication raises a host of issues.
The drug in question, Truvada, is a combination of the medications tenofovir and emtricitabine. It's used to treat people with AIDS and to stop HIV infection from setting in after exposure to the virus. In hospitals, doctors and nurses sometimes take it after getting stuck with a needle that might be contaminated.
Garcia-Martinez and his colleagues previously found that the drug prevented vaginal transmission of HIV in mice. In the new study, they examined mice known as "BLT" because human bone marrow, liver and thymus cells had been transplanted into their bodies, giving them what the researchers consider to be a human immune system.
Some mice got doses of Truvada and others did not; all were exposed to HIV rectally or intravenously at a higher level than typical in human exposure. Of the 17 mice given Truvada, only one — which had been exposed intravenously — became infected.
By contrast, several mice that did not take Truvada became infected.
The drug works by preventing the virus from making more virus in the body, Garcia-Martinez said.
"The biggest caveat is that even though we're using humanized mice, this is not a human being," he said. On the other hand, studies in humans should let researchers know soon if it works in people, and the mice research helps scientists "get a handle on what the virus will do in humans," he said.
So why not give Truvada to everyone at risk for HIV infection, such as people who have many sex partners?
For one thing, the drug is expensive, costing hundreds of dollars a month. And there's concern that people would take more sexual risks if they were to take the drug, potentially robbing the medication of its infection-preventing power if it's not 100 percent effective.
Side effects could be a problem too, as could forgetting to take the drug.
Even so, the idea of a preventive drug treatment — a "chemical condom," as some call it — might not be out of the question.
"It's reasonable to think that this might one day prove to be a strategy you could use," said A. David Paltiel, a professor who studies HIV issues at the Yale School of Medicine.
More information
The AIDS InfoNet has more on Truvada.
Source: HealthDay
​