Doctors Can Use Rotavirus Vaccine Again: FDA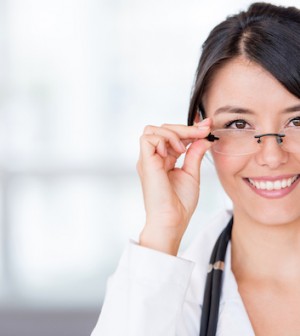 FRIDAY, May 14Doctors can resume using the vaccine Rotarix to prevent rotavirus, a common cause of severe diarrhea in children, the U.S. Food and Drug Administration said Friday.
On March 22, the FDA recommended that doctors temporarily stop using the oral vaccine — one of two brands available to prevent rotavirus — because doses appeared to be contaminated with a benign pig virus.
The FDA said it wanted to identify the source of the contamination and make certain that any potential harm from contamination had been identified. The pig virus — known as porcine circovirus 1 (PCV1) — isn't known to cause illness in humans, FDA Commissioner Dr. Margaret Hamburg said at the time.
In a statement released Friday, the FDA said it had determined that "it is appropriate for clinicians and health care professionals to resume the use of Rotarix and to continue the use of RotaTeq," a second rotavirus vaccine.
The agency said it based its decision on an evaluation of information from laboratory results from the manufacturer (Rotarix is made by GlaxoSmithKline) and the FDA's own laboratories, as well as a review of the scientific literature and advice from scientific and public health experts.
In reaching its decision, the FDA cited both vaccines' safety records, which include clinical trials involving tens of thousands of patients as well as the experience of millions of vaccine recipients.
The agency said there's no evidence that PCV1 or PCV2 pose a safety risk in humans, and neither is known to cause infection or illness in humans.
The FDA also pointed to the vaccines' benefits, which it called "substantial."
According to the U.S. Centers for Disease Control and Prevention, rotavirus causes vomiting, fever and dehydration and is the leading cause of diarrhea in infants and young children. Almost all children in the United States are likely to be infected before they turn 5 years old.
Treatment includes replacing lost body fluids with drinkable products with water, sugar and minerals, the CDC advises.
More information
For more on rotavirus and the vaccines, visit the FDA.
Source: HealthDay
​