Doctor-Patient Communication Key to Sticking With Meds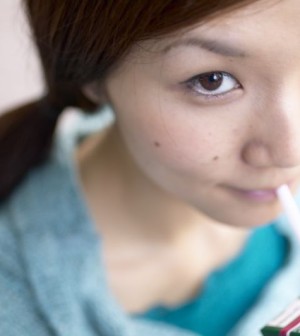 FRIDAY, Jan. 4Ineffective communication is a major player when patients don't properly take medication as prescribed, a new study finds.
"Communication matters. Thirty percent of people [in the study] were not necessarily taking their medications the way their doctors thought they were," study lead author Dr. Neda Ratanawongsa, an assistant professor in the department of medicine at University of California, San Francisco, said in a university news release.
"Rates for non-adherence were 4 to 6 percent lower for patients who felt their doctors listened to them, involved them in decisions and gained their trust. By supporting doctors in developing meaningful relationships with their patients, we could help patients take better care of themselves," she added.
The study authors reached their conclusions after giving questionnaires to more than 9,000 patients who took drugs to lower their blood sugar, blood pressure or cholesterol. They completed items on how they communicated with their doctors, and the researchers checked their prescription records to see if they were properly taking their medications.
Andrew Karter, a senior research scientist with the Kaiser Permanente research division who assisted with the study, pointed out what was unique about the findings. "We found that medication adherence is better if the physician has established a trusting relationship with the patient and prioritizes the quality of communication, even if that communication is not specifically focused on medication adherence," he said in the news release.
The study was published in the Dec. 31 issue of JAMA Internal Medicine, formerly known as the Archives of Internal Medicine.
More information
For more about taking medication, visit the U.S. National Library of Medicine.
Source: HealthDay
​