Combo Vaccine Raises Risk of Fever-Related Seizures in Kids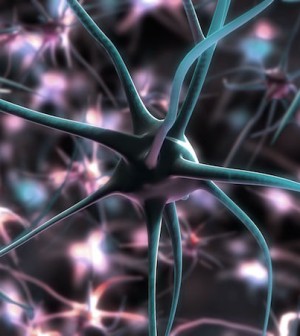 MONDAY, June 28Toddlers who receive the combination MMRV (measles, mumps, rubella and varicella) vaccine are at higher risk of having a febrile seizure a week to 10 days after receiving the shot than children who get the MMR and varicella (chicken pox) vaccines separately at the same visit, a new study confirms.
Although the combination shot doubles the risk of febrile seizure, the odds are still quite small, experts noted.
"What's important for parents to understand is that even though there's a doubling of the risk for the combination vaccine, the overall risk of seizure to any one child with any measles-containing vaccine is still less than one in 1,000 doses," said Dr. Nicola Klein, co-director of the Kaiser Permanente Vaccine Study Center in Oakland, Calif., and lead investigator of the study, published online June 28 and in the July print issue of Pediatrics.
The study, funded by the U.S. Centers for Disease Control and Prevention, involved the health records of more than 459,000 children who received their first dose of measles-containing vaccine between 2000 and 2008. The data came the Vaccine Safety Datalink (VSD), a vaccine safety surveillance system sponsored by the CDC and comprised of health records from eight managed care organizations across the country.
Researchers found that among 12- to 23-months olds who received their first dose of measles-containing vaccine, the MMRV shot resulted in one additional febrile seizure for every 2,300 doses given when compared with separate MMRV and varicella vaccines.
Febrile seizures are brief convulsions brought on by fever that occur in about 5 percent of children between 6 months and 5 years of age, said Klein. Although the seizures are distressing, especially to parents, they don't lead to epilepsy or seizure disorders.
The findings are a follow-up to preliminary findings on the twofold increased risk of febrile seizures, which Klein and her colleagues reported to the CDC's Advisory Committee on Immunization Practices (ACIP) in February 2008. Soon afterward, the ACIP changed its recommendations from a stated preference for the MMRV vaccine to no preference for either MMRV or separate MMR and varicella vaccines.
"The reason we did the larger study was to confirm the finding of the twofold increased risk, and to evaluate seizures that occurred at other times, and we found no increased risk outside the seven-to-10-day window," said Klein.
The MMRV vaccine, made by Merck & Co., was licensed by the U.S. Food and Drug Administration in 2005, for use in children aged 12 months to 12 years. The first dose was recommended at 12 to 15 months, and the second at 4 to 6 years. Since 2007, the vaccine has been unavailable because of manufacturing problems, but the company recently began taking orders for it again. Many clinics and doctors offices still had the vaccine in stock for much of 2008.
Dr. Wendy Sue Swanson, a pediatrician in Mill Creek, Wash., who is also on staff at Seattle Children's Hospital, said she was initially a big proponent of the MMRV vaccine but began counseling parents about the increased risk of febrile seizures as soon as the preliminary findings were made public and the ACIP changed its recommendation.
"I would say, 'There's a new report out that says seizures are twice as likely with this combination vaccine, but they're still really rare,' and every person chose to separate the vaccines," said Swanson. "Parents thought it was worth an extra 20 seconds of discomfort if they could protect their kids from these diseases equally well with two shots and reduce the risk of seizures."
"My job as a pediatrician is to help families decrease side effects and risks," added Swanson, herself a parent of two young children. "One in 2,300 is nearly nil, but it's not entirely nil. And nobody wants their child to be that one."
Partly because of the findings of this larger study, the CDC last month released new recommendations for the MMRV vaccine, stating that all children with a personal or family history of seizures should get the separate MMR and varicella vaccines. The CDC also said that, although either the MMRV or the separate MMR and varicella vaccines may be used as the first dose for children aged 12 to 47 months, health care providers should give separate vaccines for the first dose "unless the parent or caregiver expresses a preference for MMRV vaccine."
More information
For more about febrile seizures, see the U.S. National Institute of Neurological Disorders and Stroke.
Source: HealthDay
​