Cases of Legionnaire's Disease Tripled in 10 Years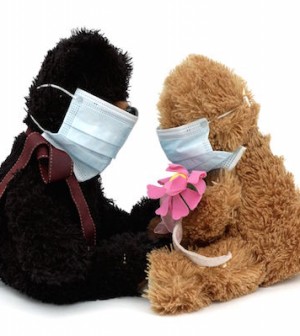 THURSDAY, Aug. 18Cases of Legionnaire's disease in the United States have tripled in the past decade, a new federal government report shows.
And while Legionnaires' disease is serious and can be life-threatening and the increase in cases is cause for concern, most people recover with antibiotic treatment, officials said.
The number of cases reported to the U.S. Centers for Disease Control and Prevention rose from 1,110 in 2000 to 3,522 in 2009. The incidence rate increased from 0.39 to 1.15 per 100,000 people during that time.
The increase may be due to a rise in the number of seniors and other people at high risk for infection, CDC officials suggested.
Elderly people account for most cases of Legionnaire's disease, a type of pneumonia caused by bacteria that can be present in the mist from water in hot tubs or showers or air conditioning systems in large buildings.
While older people and those living in the Northeast are most at risk, Legionnaire's disease occurs in all age groups and regions. Men accounted for 60 percent of the cases, the CDC said.
Symptoms of Legionnaires' disease include fever, chills, a cough and sometimes muscle aches and headaches. Other types of pneumonia have similar symptoms. You probably need a chest X-ray to diagnose the pneumonia. Lab tests can detect the specific bacteria that cause Legionnaires' disease.
The CDC said it's working with state health departments to identify the reasons for the rising number of Legionnaire's cases.
The report appears in the Aug. 19 issue of the CDC's Morbidity and Mortality Weekly Report.
More information
The U.S. Occupational Safety and Health Administration has more about Legionnaire's disease.
Source: HealthDay
​