Blacks in Nursing Homes Vaccinated Less Than Whites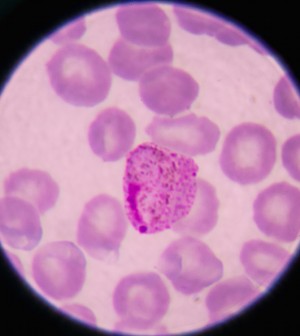 WEDNESDAY, Feb. 10A new study finds a racial disparity in flu and pneumococcal vaccination rates among U.S. nursing-home residents: Blacks were 13 percent to 15 percent less likely to get vaccinated than whites.
Researchers, who report their findings online Feb. 10 in the American Journal of Public Health, analyzed a 2004 survey of 11,448 white and 1,174 black nursing-home residents. Overall, the vaccination rate was 76.2 percent for influenza and 48.5 percent for pneumococcal infections.
Blacks had a 13 percent lower vaccination rate for influenza than whites and 15 percent lower for the pneumococcal vaccine.
The researchers write that "our findings suggest that targeted programs addressing racial disparities in immunization rates in nursing homes are warranted."
More information
The U.S. Centers for Disease Control and Prevention has more on pneumococcal vaccines.
Source: HealthDay
​