Better Vaccine Planning Needed, Committee Finds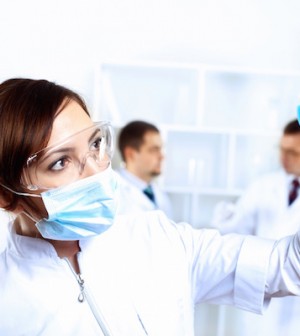 FRIDAY, Dec. 11More money and better coordination are needed to develop vaccines for serious illnesses for which no vaccinations currently exist, a new U.S. report says.
The report, from the Institute of Medicine (IOM), identifies priorities for the National Vaccine Plan. It cites a need to speed up development of new vaccinations, to fund research into vaccine safety and monitoring and to develop a strategy for promoting public confidence in a vaccination program.
"Vaccines have been a powerful tool against infectious diseases, and have been responsible for dramatic improvement in population health," Dr. Claire V. Broome, an adjunct professor in the department of global health at the Rollins School of Public Health at Emory University and chair of the IOM committee, said during an afternoon press conference Friday.
"Vaccines have been so successful, in fact, that diseases once widespread have faded from view and are no longer the formidable cause for fear that they once were," she said.
The National Vaccine Plan was created to coordinate efforts among federal agencies, researchers, manufacturers and others to protect Americans from vaccine-preventable illnesses and vaccine-related adverse reactions. Last year, the U.S. Department of Health and Human Services asked the IOM to assess priorities for an updated plan, which is slated to go into effect in 2010.
According to the IOM, top priorities are developing vaccines for diseases with no vaccine coverage and to make a single vaccine that can protect people from all types of flu.
Currently, vaccine development is left to the interests of individual researchers, rather than a central committee, and improved coordination is essential, the report notes. The U.S. Centers for Disease Control and Prevention needs more resources to develop a research agenda, it says.
The plan also identifies a need to:
Make more money available for research into vaccine safety and establish a permanent group to advise the federal government on vaccine safety.
Develop a national communications strategy to counter misinformation about the safety and effectiveness of vaccines. Efforts to date have been "disjointed and reactive, and not as effective as they should be," the report said.
Eliminate financial barriers to vaccination. The elderly and the poor have difficulty getting the vaccines they need, the report noted.
Advocate the use of health information technology to monitor diseases, rapidly detect safety problems and measure vaccine coverage. Tracking individual immunizations should be a key part of electronic record-keeping.
Give the existing National Vaccine Program Office a higher profile and more money to carry out its role as the coordinator of federal vaccine efforts and to implement the National Vaccine Plan, the committee said.
"We need something like this," said Dr. Marc Siegel, an associate professor of medicine at New York University, in New York City.
"We need a more coordinated vaccine policy," he said. "But just having it on paper doesn't mean anything."
Siegel has doubts that the proposed policy can be implemented and enforced. "There are extremely difficult obstacles — fear, noncompliance, media hype and poor government choices," he said.
More information
For more information on vaccines, visit the U.S. Centers for Disease Control and Prevention.
Source: HealthDay
​