As Swine Flu Ebbs, Officials Stress Importance of Vaccine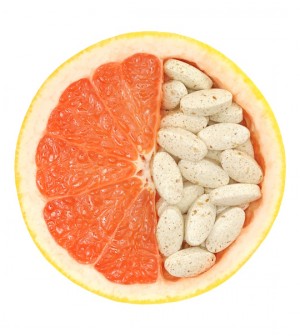 FRIDAY, Jan. 8 (HealthDay News) — As the H1N1 swine flu outbreak eases to a point where it is now widespread in just one state, federal health officials are still urging Americans to get their swine flu shot.
"On Sunday we start National Influenza Vaccination Week," Kathleen Sebelius, Secretary of the U.S. Department of Health and Human Services, said during a Friday afternoon teleconference. "It's a way to remind the public that getting the vaccine is still incredibly important."
"No flu should be dismissed as 'just the flu,' is an important message," she said. "Flu can be serious and flu can be deadly."
The flu can take a toll on people of all ages, but in the current H1N1 swine flu pandemic the burden falls heaviest on children and young adults. Since April the U. S. Centers for Disease Control and Prevention (CDC) estimates that more than 1,000 children and almost 7,500 adults ages 18 to 64 have died.
The H1N1 outbreak is slowing down around the country. On Friday, the CDC released statistics to show that infections remain widespread in only one state, Alabama. But the agency also warned that flu is still abnormally high for this time of year, and might resurge as children return to school after the holidays.
"It is likely that flu cases will pick up this winter," Sebelius told reporters. "You might even see an additional big wave of H1N1 — that has been part of the past history and we are trying to avoid that."
With the lull in H1N1 flu activity, a window of opportunity has opened to get people vaccinated, she said. "We've got about 132 million doses of vaccine allocated to state and local health departments and more is coming every week — enough for everyone who wants to get vaccinated."
In addition, there is more than enough vaccine to get children under 10 the two doses of vaccine they need, Sebelius said.
Speaking during the teleconference, Alissa Kanowitz — a board member of press conference sponsor Families Fighting Flu — said that in 2004 her young daughter Amanda died from the flu only a couple of days after symptoms appeared.
Kanowitz and other parents who have lost children to influenza formed the advocacy group Families Fighting Flu. Its goal is to reduce the number of children who die and are hospitalized for flu "and to increase the number of children vaccinated annually," Kanowitz said.
The group has created Families Flu Vaccination Day on Jan. 13 as part of National Influenza Vaccination Week, she said. It is posting a variety of materials to educate children about flu on its web site.
Dr. Georgina Peacock is a Medical Officer Senior Service Fellow at the Prevention Research Branch of the National Center on Birth Defects and Developmental Disabilities, part of the CDC. Speaking at Friday's teleconference, she said that, "the majority of flu cases that have occurred this year have been due to the novel H1N1 flu."
Among other symptoms, such as fever, aches and breathing problems, the H1N1 flu can cause diarrhea and vomiting, which can lead to severe dehydration.
People should be vaccinated for both the H1N1 flu and the "regular" seasonal flu, she said. Both vaccines are safe and made in the same way and been given to millions of people without any serious side effects, Peacock said. Because the injected vaccine is made from a killed virus, "you can't get the flu from the flu shot," or from the nasal spray vaccine, which has a weakened form of the virus, she added.
"Anyone who wants to reduce the chances of getting seasonal or 2009 H1N1 flu should get vaccinated," Peacock said.
If you have already had a confirmed case of the H1N1 flu, you probably can get by without getting vaccinated, Peacock said, but if you just think you have had the flu, you shouldn't take a chance — get vaccinated.
More information
For more information on H1N1 swine flu, visit the Flu.gov.
Source: HealthDay
​