Artificial Heart Valve Doesn't Require Open-Heart Surgery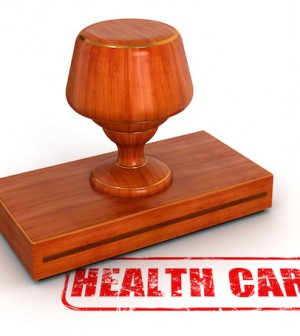 THURSDAY, Nov. 3The first artificial heart valve that can replace a diseased aortic valve without requiring open-heart surgery has been approved by the U.S. Food and Drug Administration.
A patient's aortic valve can be damaged by stenosis, a narrowing of the valve caused by the buildup of calcium deposits. The heart must then work harder to pump blood through the diseased valve, which could lead to symptoms including fainting, chest pain, heart failure, irregular heartbeat or cardiac arrest. More than half of the people with these symptoms die within two years, the FDA said in a news release.
Traditionally, replacement of this valve has required open-heart surgery. But the newly approved Sapien Transcatheter Heart Valve (THV) allows doctors to implant it using a tube-shaped device called a delivery catheter, via a small incision in the leg. The catheter is slightly wider than a pencil.
This can benefit patients for whom open-heart surgery is too risky, the FDA said.
The agency said patients in whom the new device was implanted had 2 1/2 times more strokes, and eight times as many vascular or bleeding complications than those who didn't get the implant. At the same time, clinical testing found that 69 percent of patients who received the new device were alive a year after the implant, compared with 50 percent who were treated by a different method.
Maker Edwards Lifescience will continue to monitor patients who receive the implant, the agency said. The device is not recommended for people who can be treated with open-heart surgery.
Edwards Lifescience is based in Irvine, Calif.
More information
The U.S. National Heart Lung and Blood Institute has more about heart valve disease.
Source: HealthDay
​