U.S. Hospitals Get Low Marks on Curbing Infections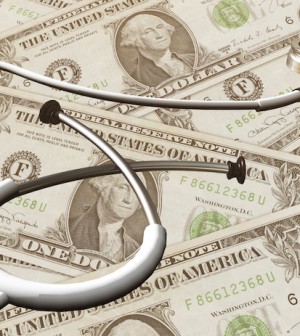 TUESDAY, April 13U.S. hospitals are making little progress in eliminating infections that can harm or kill patients, according to reports released April 13 by the federal Agency for Healthcare Research and Quality.
The 2009 National Healthcare Quality Report and the National Healthcare Disparities Report track contains information on infection rates for 2007, the latest year data has been available.
Researchers found that rates of bloodstream infections after operations (postoperative sepsis) increased by 8 percent, rates of catheter-associated urinary tract infections following surgery increased by 3.6 percent, and rates of certain infections due to medical care increased by 1.6 percent. However, rates of pneumonia that developed after surgery (postoperative pneumonia) fell by 12 percent.
There was no change in the rate of bloodstream infections associated with central venous catheter placements. These are tubes placed in a large vein in a patient's neck, chest or groin to give medication or fluids, or to collect blood samples.
The reports also found that blacks, Hispanics, Asians, and American Indian patients were less likely than whites to receive preventive antibiotics before surgery in a timely manner.
In an effort to reduce infections associated with healthcare, the AHRQ last year announced funding for nationwide implementation of a program used by more than 100 hospitals in Michigan that cut rates of central line-associated bloodstream infections to near zero.
The AHRQ reports include data on more than 200 health care measures categorized in four areas of quality: effectiveness, patient safety, timeliness, and patient-centeredness.
"Despite promising improvements in a few areas of health care, we are not achieving the more substantial strides that are needed to address persistent gaps in quality and access," ARHQ Director Dr. Carolyn M. Clancy, said in an agency news release.
Among the other findings from the reports:
One-third of obese adults have never received exercise advice from a doctor.
Obese adults who are black, Hispanic, poor or have less than a high school education are less likely to receive diet advice from a doctor.
One-third of obese adults and most overweight children have not been told by their doctor that they have a weight problem.
Most American children have never received exercise counseling from a doctor and nearly half have never received counseling about healthy eating.
The reports also found that improvements in health care quality and reduction of disparities are slowed by lack of health insurance. For many health services, having no insurance is the single strongest predictor of poor quality care — stronger than race, ethnicity, income or education.
People with no insurance are much less likely than those with private insurance to receive recommended care, especially preventive services and management for diabetes. In the past decade, insurance coverage differences between blacks and whites have narrowed but there are still large disparities related to ethnicity, income and education, the reports said.
More information
The U.S. Centers for Disease Control and Prevention has more about protecting patients from healthcare-associated infections.
Source: HealthDay
​