Small, Rural Hospitals Provide a Lower Quality of Care: Study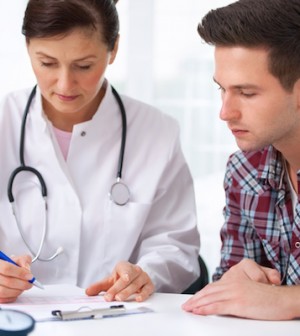 TUESDAY, July 5Small rural hospitals in the United States provide a lower quality of care and have worse patient outcomes than larger hospitals, a new study finds.
Researchers analyzed data from about 4,800 hospitals that serve Medicare beneficiaries in order to assess the care provided by critical access hospitals (CAHs), which have no more than 25 acute care beds and are located more than 35 miles from the nearest full-service hospital (non-CAHs).
"Critical access hospitals play an important and unique role in the U.S. health care system, caring for individuals who live in rural areas and who might otherwise have no accessible inpatient care," wrote Dr. Karen E. Joynt, of the Harvard School of Public Health, and colleagues.
"The CAH designation was created with the goal of ensuring 'proximate access' to basic inpatient and emergency care close to home for approximately 20 percent of the U.S. population that still lives in rural communities," the researchers explained.
For this study, they looked at 2008-09 data on patients with heart attack, congestive heart failure, and pneumonia. Care in accordance with Hospital Quality Alliance process measures was provided to: 91 percent of heart attack patients in CAHs and 97.8 percent of those in non-CAHs: 80.6 percent of congestive heart failure patients in CAHs and 93.5 percent of those in non-CAHs; 89.3 percent of pneumonia patients in CAHs and 93.7 percent of those in non-CAHs.
Patients in the small, rural critical care hospitals had higher 30-day death rates for all three conditions than the non-CAHs: 23.5 percent vs. 16. 2 percent for heart attack; 13.4 percent vs. 10.9 percent for congestive heart failure; and 14.1 percent vs. 12.1 percent for pneumonia.
The researchers also found that CAHs were less likely to have intensive care units, cardiac catheterization capabilities, and basic electronic health records.
The study appears in the July 6 issue of the Journal of the American Medical Association.
"Despite more than a decade of concerted policy efforts to improve rural health care, our findings suggest that substantial challenges remain. Although CAHs provide much-needed access to care for many of the nation's rural citizens, we found that these hospitals, with their fewer clinical and technological resources, less often provided care consistent with standard quality metrics and generally had worse outcomes than non-CAHs," the authors concluded.
Researchers said the findings should serve as to focus attention on improve quality of care at rural hospitals, "so that all individuals in the United States have access to high-quality inpatient care regardless of where they live."
More information
Check out the quality of your local hospital at the U.S. Department of Health and Human Services' Hospital Compare.
Source: HealthDay
​