Rotavirus Vaccine Helps Kids Avoid Severe Gastro Illness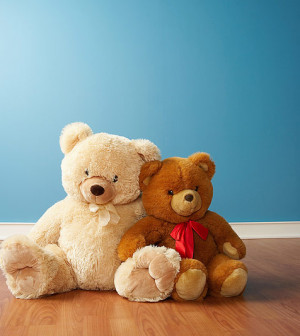 FRIDAY, May 14Vaccination against rotavirus greatly reduces the risk of hospitalization for acute gastroenteritis among children, new research shows.
Rotavirus, a leading cause of severe diarrhea and dehydration among young children, is estimated to cause more than half a million deaths worldwide each year. The illness was associated with 55,000 to 70,000 hospitalizations a year in the United States before the rotavirus vaccine became available in 2006.
In a new study, Aaron Curns and colleagues from the U.S. Centers for Disease Control and Prevention and the Agency for Healthcare Research and Quality examined data from 18 states on the number of U.S. children who were hospitalized with acute gastroenteritis during "rotavirus season" in 2000-2006 and then from 2007-2008, after the vaccine became available. Rotavirus season is considered the months of January through June, when the infection is most common.
Rates of hospitalization for gastroenteritis were 16 percent lower in 2007 than in the pre-vaccine period and 45 percent lower in 2008, Curns and colleagues reported online and in the June 1 print issue of the Journal of Infectious Diseases.
The study authors estimated that the vaccine prevented 55,000 hospitalizations during the 2008 rotavirus season.
The authors of a commentary accompanying the study had this to say: "These encouraging findings are important for emphasizing the benefits and increasing the acceptance of rotavirus vaccination in the United States and will also help other countries assess the value of rotavirus vaccines for their children."
But, "it remains essential to continue monitoring acute gastroenteritis hospitalization rates during subsequent rotavirus seasons to fully understand and document the impact of vaccination as the program matures in this country," added Dr. Geoffrey A. Weinberg and Dr. Peter G. Szilagyi of the University of Rochester School of Medicine and Dentistry in New York.
More information
The U.S. Centers for Disease Control and Prevention has details on rotavirus.
Source: HealthDay
​