'Protected Power Naps' Could Help Keep Medical Interns Alert: Study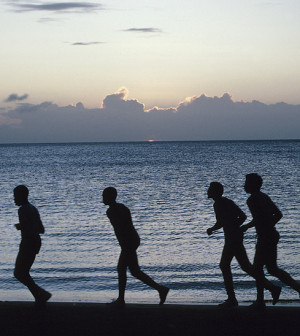 TUESDAY, Dec. 4Giving medical interns "protected" sleep periods when they're working long shifts is feasible and helps boost their mental alertness, a new study finds.
"Within the last two years, we've seen sweeping changes in guidelines regulating the number of hours that first-year residents can work as they continue their medical training," lead study author Dr. Kevin Volpp, professor of medicine and health care management at the University of Pennsylvania, explained in a university news release.
"While these restrictions were put into place to help battle fatigue and improve patient care, the one-size-fits-all model has left many wondering whether or not other viable options could be implemented, too," said Volpp, who is also a staff physician at the Philadelphia VA Medical Center. "Based on a report from the Institute of Medicine in 2009 recommending protected sleep periods when residents work duty periods of up to 30 hours, we wanted to determine whether offering these protected sleep periods, akin to a power nap, would offer a practical alternative."
Beginning in 2011, medical residency programs nationwide changed their physician-trainee schedules to comply with new work-hour restrictions laid down by the Accreditation Council on Graduate Medical Education. Those rules mandate that first-year residents cannot work more than 16 hours at a stretch. The changes were made to address concerns about over-fatigued interns and improved transitions in patient care.
But would protected "power naps" help keep these physicians-in-training alert? In the new study, Volpp's team looked at interns and senior medical students at the Hospital of the University of Pennsylvania and at the Philadelphia Veterans Affairs Medical Center. Participants were assigned either to a standard intern schedule — extended-duty overnight shifts of up to 30 hours — or to shifts with protected sleep time from 12:30 a.m. to 5:30 a.m. Protected shifts included the handover of the interns' work cellphones.
The study appeared Dec. 4 in the Journal of the American Medical Association.
At the VA center, participants with protected sleep had an average of just under three hours of sleep compared with about two hours of sleep for other participants — an increase of 50 percent. At the university hospital, the protected sleep group had an average of about three hours of sleep, compared with about two hours for the other group, according to a journal news release.
Interns with protected sleep were much less likely to have on-call nights with no sleep than others. For example, about 6 percent of interns at the VA center on the protected sleep schedule ended up having no sleep versus nearly 19 percent of those who weren't on such schedules.
After an on-call night, participants with protected sleep also had lower scores on a sleepiness scale. The study did not examine how these schedules might affect patient care, however.
"Decades of research from the sleep medicine community have shown that prolonged periods of wakefulness and no sleep impact the performance and health of professionals who must be awake when much of the rest of the world sleeps, such as pilots, first responders, and medical professionals," senior study author David Dinges, chief of the division of sleep and chronobiology in the department of psychiatry at Penn, said in the university news release.
"This study provides the first evidence that contrary to long-held cultural beliefs within the medical community, young doctors are embracing the importance of sleep and looking for ways to increase their own performance to better treat their patients," Dinges added.
More information
The U.S. Agency for Healthcare Research and Quality has hospital tips for patient safety, including promoting sleep for medical staff.
Source: HealthDay
​