Parent in Recovery Room Tied to Behavior in Day Surgery Kids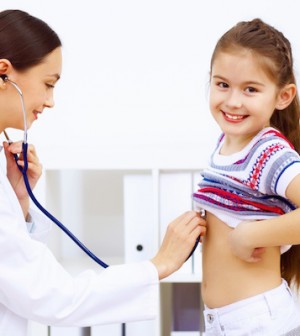 WEDNESDAY, March 31Having their parents in the recovery room doesn't calm children when they wake up after surgery, but does offer long-term behavioral benefits, new research suggests.
The study included 300 children, aged 2 to 8, who had day surgery. One group of children had a parent present in the recovery room after surgery, while no parent was present for children in the other group.
In both groups, about 30 percent of the children were crying or disoriented after they woke up, said the researchers at Alberta Children's Hospital at the University of Calgary.
However, having a parent in the recovery room did seem to be associated with improved children's behavior in the weeks following surgery. Negative behaviors in the two weeks following surgery were reported by 46 percent of parents who weren't in the recovery room, compared to 29 percent of parents who were in the recovery room.
"For children coming for day surgery, unwanted behavior changes can occur even after leaving the hospital," study author Dr. David B. Lardner said in a news release. "The simple act of having a parent in the recovery room just after the child wakes can have lasting benefits and decrease these behavior problems."
The findings are published in the April issue of the journal Anesthesia & Analgesia.
It is routine practice at many hospitals to have parents present when a child wakes up in the recovery room.
More information
The Nemours Foundation explains how to prepare your child for surgery.
Source: HealthDay
​