More Medicinal Uses for Pomegranate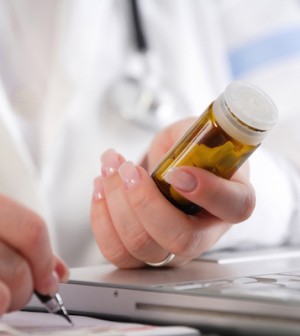 FRIDAY, Dec. 18Pomegranate rind can be turned into an ointment to treat common hospital infections, including those caused by highly dangerous methicillin-resistant Staphylococcus aureus (MRSA) bacteria, English researchers report.
In a series of experiments, the team at Kingston University in London found that the infection-fighting power of pomegranate rind was boosted by combining it with vitamin C and metal salts.
"We have developed a topical ointment that can successfully attack a range of drug-resistant microbes. It's a breakthrough and a striking example of the effectiveness of adding more components to create a more active product," team leader Declan Naughton said in a university news release.
Their tests showed that pomegranate rind plus metal salts was the most effective combination for treating MRSA, while adding vitamin C to those two components was most effective against other common hospital infections.
"The increase in drug-resistant infections found in hospitals has made our research topical and pressing. The idea of using a foodstuff is unusual and means that the body should be able to cope more easily with its application; patients are less likely to experience any major side effects," Naughton said.
The findings were recently published in the journals British Journal of Biomedical Science and BMC Complementary and Alternative Medicine.
More information
The U.S. National Institute of Allergy and Infectious Diseases has more about MRSA.
Source: HealthDay
​