Many Hospitals Ineffectively Treat Bloodstream Infections, Study Suggests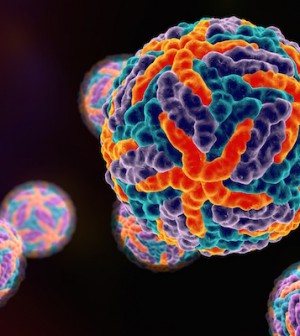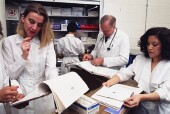 More than one-third of community hospital patients with serious bloodstream infections receive inappropriate antibiotic treatment, according to a new study.
Most Americans use community care hospitals, rather than those that provide highly specialized care (tertiary care centers), according to the authors of the study, which was published March 18 in the journal PLoS One.
"Our study provides a much-needed update on what we're seeing in community hospitals, and, ultimately, we're finding similar types of infections in these hospitals as in tertiary care centers," said study lead author Dr. Deverick Anderson, an associate professor of medicine at Duke University.
"It's a challenge to identify bloodstream infections and treat them quickly and appropriately, but this study shows that there is room for improvement in both kinds of hospital settings," Anderson added in a Duke news release.
An increase in antibiotic-resistant bacteria has made it harder to treat patients with bloodstream infections, the researchers said.
For this study, they looked at nearly 1,500 patients who had bloodstream infections in community hospitals in North Carolina and Virginia from 2003 to 2006 and found that 38 percent of them were given inappropriate antibiotic therapy.
Bloodstream infections are a leading cause of illness and death in the United States.
Patients who had been in a hospital or nursing home in the past year were most likely to receive improper treatment, as well as those with impaired function or multidrug-resistant bacteria.
Doctors in community hospitals should focus on these risk factors when selecting antibiotic therapy for patients with bloodstream infections, Anderson said.
Most of these risk factors are included in electronic health records, he said.
"Developing an intervention where electronic records automatically alert clinicians to these risk factors when they're choosing antibiotics could help reduce the problem," Anderson said. "This is just a place to start, but it's an example of an area where we could improve how we treat patients with bloodstream infections."
More information
The American Academy of Family Physicians has more about antibiotics.
Source: HealthDay
​