Late-Preterm Babies Needing ICU Catch Up With Other Preemies: Study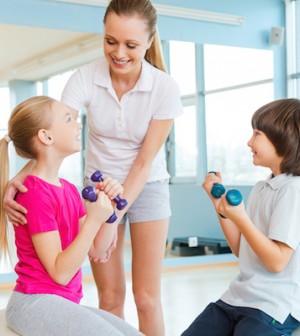 FRIDAY, Oct. 5The need for neonatal intensive care may not make a difference in long-term prospects for babies born late in the preterm period, according to new research.
At 3 years, children who were born between 34 and 36 weeks' gestation who required neonatal intensive care showed no differences in thinking, physical or language development skills compared to children born late preterm who received regular newborn nursery care, researchers found.
"This study is reassuring for families that there doesn't seem to be a developmental difference for those babies that require time in a neonatal intensive care unit," said Dr. Deborah Campbell, director of the division of neonatology at the Children's Hospital at Montefiore Medical Center in New York City. She was not involved in the study.
Results of the study were released online Oct. 1 in advance of print publication in the November issue of Pediatrics.
About 75 percent of babies born prematurely fall into the late-preterm category, and their number increased 25 percent between 1990 and 2006, according to background information in the study. As with other preterm babies, late preemies have a higher risk of complications.
Some of those complications may last long-term. Infants born between 34 and 36 weeks' gestation have a higher risk of developmental and academic problems up to age 7 years compared to their peers who were born at full term, the study authors noted.
Previous research generally hasn't considered whether or not late-preterm babies needed intensive care when they were born, and the authors wondered if this could affect longer-term development.
So, the current study looked at 225 children born late preterm in Northern Ireland in 2006. The researchers compared 103 of these babies who needed intensive care to babies who didn't receive intensive care (the "control" group).
Those who required intensive care were more often born at 34 weeks, and they tended to weigh less and score lower on a test of alertness than the control group. They also were delivered more often by cesarean section and required resuscitation at birth more often than the other babies, the researchers found.
Sixty babies were born at 34 weeks, 98 at 35 weeks and 67 at 36 weeks. Of the 34-week group, 41 percent needed intensive care, while 30 percent of those born at 35 weeks needed extra care. At 36 weeks, 29 percent of the babies needed intensive care.
At 3 years old, the researchers found no significant differences between the groups in brain development, language skills and the development of motor skills (such as walking or holding objects).
But Campbell said that doesn't mean that parents of babies born late preterm have no long-term concerns. This study only compared late-preterm babies to other late-preterm babies, not to babies born at full term. Babies born late preterm still face an increased risk of difficulties as they grow. Late-preterm babies have a higher risk of school and behavior problems, noted Campbell.
Dr. Rick Stafford, director of neonatology at Northern Westchester Hospital Center in Mount Kisco, N.Y., agreed. "My biggest worry," he said, "is that this study would be interpreted as, 'Look, these late-preterm infants are all OK. It doesn't matter whether they were in the NICU or not; they're fine!'"
Stafford added, "They are not fine and their numbers are growing. We know that these babies are probably more at risk for developmental problems than healthy, full-term babies."
Both Campbell and Stafford noted that the developmental testing used in this study isn't as sensitive for picking up problems as other tests.
The bottom line for parents of children born at late preterm, said Campbell, is that they still need to pay extra attention and be vigilant for signs of difficulties that their children may experience.
The researchers recommend following this group of late-preterm children through their school years.
More information
Learn more about preterm birth from the March of Dimes.
Source: HealthDay
​