Hospital Stays May Spur Brain Decline in Seniors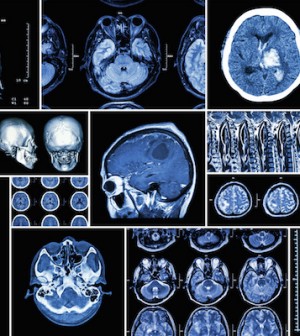 TUESDAY, Feb. 23Elderly people who have been hospitalized have an increased risk of cognitive decline.
That's the finding of U.S. researchers who analyzed data from 1994 through 2007 on 2,929 people, aged 65 and older, who did not have dementia at the start of the study. During an average follow-up of 6.1 years, 1,287 were hospitalized for a non-critical illness and 41 were hospitalized for a critical illness, while 1,601 of the participants were not hospitalized.
Among those hospitalized for one or more non-critical illnesses, there were 228 cases of dementia, and among those hospitalized with one or more critical illnesses, there were five cases of dementia. There were 146 cases of dementia reported among the participants who weren't hospitalized during the study period, the authors noted.
After adjusting for various factors, the researchers concluded that patients hospitalized for a non-critical illness were 40 percent more likely to develop dementia than those who weren't hospitalized. Seniors hospitalized with a critical illness also had a higher risk of dementia, but the result wasn't significant, possibly because of the small number of people in that group, the study authors explained.
"The mechanism of this association is uncertain," wrote Dr. William J. Ehlenbach, of the University of Washington, Seattle, and colleagues. "These results also could suggest that factors associated with acute illness, and to a greater degree with critical illness, may be causally related to cognitive decline."
There are a number of possible mechanisms through which critical illness could contribute to cognitive decline, including hypoxemia (decreased partial pressure of oxygen in blood), delirium, low blood pressure, glucose dysregulation, inflammation, and sedative and analgesic medications, the report indicated.
"Further studies are needed to better understand the factors associated with acute and critical illness that may contribute to cognitive impairment," the researchers concluded.
The study findings are published in the Feb. 24 issue of the Journal of the American Medical Association.
More information
The AGS Foundation for Health in Aging offers cognitive vitality tips for older adults.
Source: HealthDay
​