Hospital-Acquired Infections a Serious Threat to ICU Patients: Study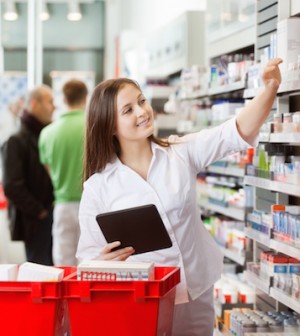 TUESDAY, Nov. 30Intensive-care unit patients with hospital-acquired infections have a significantly increased risk of dying, but antibiotic resistance increases their likelihood of death only a small amount, a new study finds.
Looking at data from 2005 to 2008, researchers analyzed hospital-acquired bloodstream infections and pneumonia among nearly 120,000 patients in 537 ICUs in 10 European countries.
The infections were caused by the four most common microorganisms in ICUs: Staphylococcus aureus, Escherichia coli, Acinetobacter baumannii and Pseudomonas aeruginosa.
Because of their poor health, ICU patients are highly susceptible to infection.
Bloodstream infections nearly tripled the risk of death, while pneumonia doubled the risk. The study also found that having pneumonia increased patients' length of stay in ICUs.
The presence of antibiotic-resistant microorganisms increased the risk of death by a further 20 percent, which the researchers described as only a small additional effect. Antibiotic resistance did not significantly increase the length of stays in the ICU.
The study is published online Dec. 1 in The Lancet Infectious Diseases.
"Common patterns of antibiotic resistance made only a small contribution to the overall effect of these infections. Prevention of health-care-related infections needs to be reasserted and emphasized as an absolute priority," the researchers said in a news release from the journal.
However, in an accompanying editorial, Jean-Louis Vincent from Erasme University Hospital in Brussels, Belgium, said the findings must not be seen to minimize the problem of antibiotic resistance.
"Microbial resistance does matter, and the results of this study should not discourage attempts to control multidrug-resistant bacteria [MRB]," Vincent said in the news release.
More information
The U.S. National Patient Safety Foundation outlines ways to prevent infections in hospital patients.
Source: HealthDay
​