'Family-Centered Rounds' for Pediatric Patients Applauded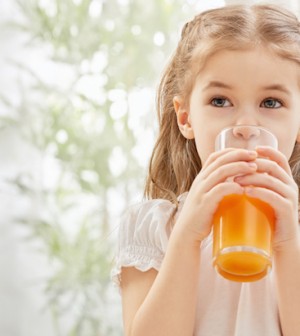 FRIDAY, July 2Including families of hospitalized children in discussions during medical rounds improves doctor-family communication and benefits medical trainees, a new study shows.
Traditionally, medical professionals on rounds left a patient's room to discuss the person's condition and care, and then returned to the room to talk with the patient and his or her family. This study found that having these discussions in a pediatric patient's room with the family present (a practice known as family-centered rounds) is becoming more common, particularly in hospitals with large numbers of medical trainees.
Researchers at UT Southwestern Medical Center in Dallas reviewed information from a 2007 survey of 265 pediatric hospitalists (physicians whose focus is caring for children) in the United States and Canada.
The 44 percent of respondents who took part in family-centered rounds said this method of doing rounds offered a number of benefits, including increased family involvement in patient care; better role modeling for medical trainees; increased parental understanding of hospital discharge goals; and improved medical team communication.
Problems included trainees' fear of not appearing knowledgeable in front of patients and families, and lack of space in patients' rooms.
"We see a lot of complex patients who require coordination of care," study author Dr. Vineeta Mittal, an assistant professor of pediatrics, said in a UT Southwestern Medical Center news release. "With family-centered rounds, everybody's hearing the same discussion at the same time, and everybody is on the same page — including the family. There are so many benefits that it doesn't make sense to not conduct family-centered rounds."
The study is published online and in the July print issue of the journal Pediatrics.
More information
The Nemours Foundation offers parents resources about children's hospital stays and doctor visits.
Source: HealthDay
​